What's your Business' Target Audience and What to do With it?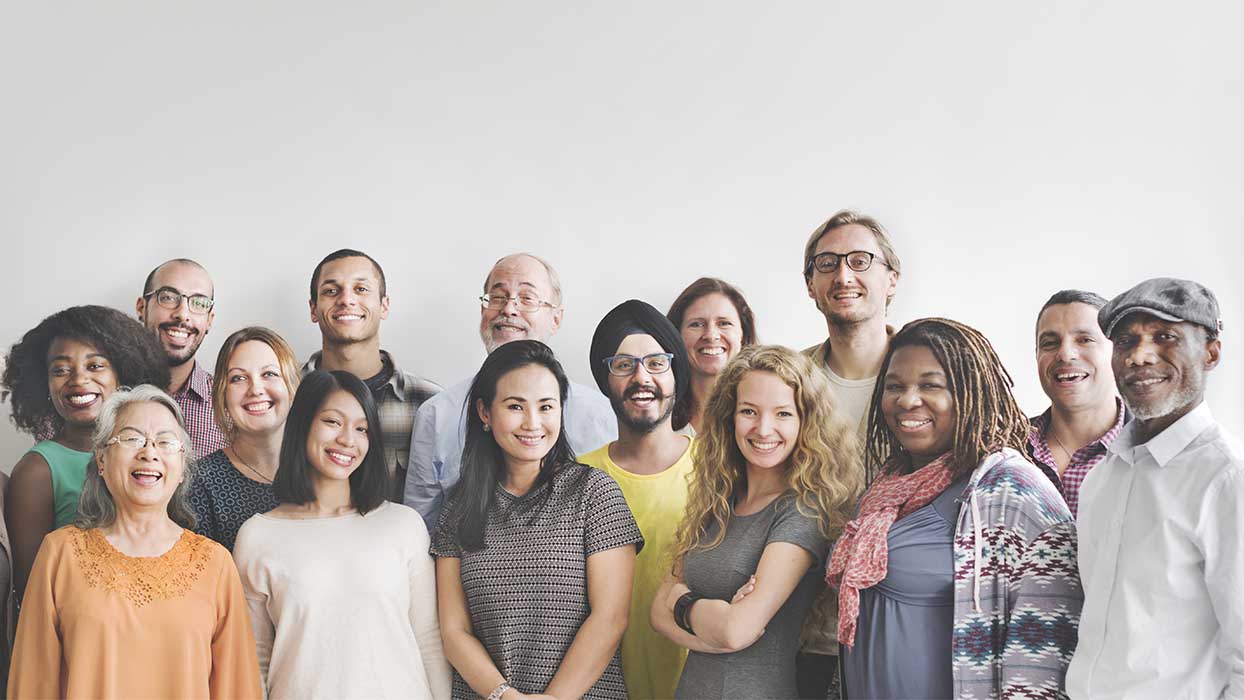 Every business owner knows that getting the product to market is just half the battle. In fact, it's only when you get in front of the right customers that the ball gets rolling. The good news is that the right customers – also known as the target or target audience of your business – are all around you. By understanding who they are, and by getting to know their needs and motivations, you can deliver a message that connects with and converts qualified prospective clients.
Because no two target audiences are alike, it's important to take time to get to know your business' audience. For example, you can learn your target's age, geographic region, and even their interests by leveraging digital platforms like Facebook, Instagram, and mailing services. You can then use these insights to connect the dots on how to better make your product stand out among the competition for your target.
What is a target audience
A target audience is a segment of people that are most likely to be interested in your products and services. Knowing who you're talking to is the first step in understanding how to market your product to them.
Target audiences can be broad or narrow, depending on the nature of your business and your goals for growing it. You can also choose to hyper-focus on a segment as part of an advertising campaign or to promote a new product using different platforms, as this article will later explain.
Why knowing your target audience important
These days, customers have come to expect relevant messaging from brands large and small. Saying the wrong thing to the right audience runs the risk of losing their attention at best and their following and their share of wallet at worst. That's why it's important to take the time to understand what a target audience looks like for your business so you can maximize the relevance of your messaging.
Discovering your target audience
Chances are, you already have an idea of who your target audience is. While it looks different for every business, your target is your dream customer. They are individuals or business who:
Have a heightened need or want of your product or service
Are likely to buy it and continue buying your product or service
For example, a stationary store with a physical footprint may choose writers as its target audience because this segment has the highest chance of being interested in the product. It also has a high likelihood of turning into repeat customers as their need for stationary product supply is ongoing.
Every target audience can break into smaller segments that can provide valuable business opportunities. For instance, someone who runs a catering business that specializes in offering paleo-friendly dishes can benefit from breaking down the target of "people who eat paleo food" further by exploring what they have in common.
You can achieve this by looking into products and activities that fit in your target's lifestyles. For example, the catering business could try exploring the types of activities that individuals who lead paleo diets are likely to participate in, such as their increased likelihood of leading an active lifestyle.
Discovering their target audience's propensity to take part in private gym memberships, like with Crossfit and F45 programs, means they can now take steps to partner with local private gyms. These partnerships may include taking part in mailing lists and promotional offers to captivate an audience that's highly likely to take an interest in your business and your products.
Targeting your ideal customer across platforms
To help you uncover and profit from target insights like this, you can harness social media analytics tools to help you speak to an audience that's been vetted to ensure your product and message are likely to resonate. This way, you can efficiently maximize your marketing dollars and know exactly the type of customer you're attracting.
Expanding your reach with Facebook's 'lookalike audiences' feature for businesses
If you have a business Facebook page with an active following, the social platform allows you to create "lookalike audiences," which are scalable groups of individuals you can advertise your products to. The feature allows you to reach an audience with similar characteristics as your existing customer and fanbase through paid posts so that your ads are served to those who are most likely to convert.
However, this feature needs a pool of existing and engaged page followers to pull from to create an effective "lookalike audience," which is why it is a tool best used after your business has been actively engaging with its following through posts and engagements for a while.
To find out how to see what lookalike audiences look like for your business on Facebook, the admin of your page can create one in a matter of minutes.
Leveraging hashtags and customizable ads on Instagram
While Instagram's audience targeting is not yet as robust as Facebook's when it comes to businesses, one way it allows you to spread your reach with relevance is by leveraging hashtags. By adding the # symbol before any word in your post description, it classifies the post with others that use the same terms.
This means that when someone searches for #italytravel on Instagram when they're planning their next vacation, posts with that hashtag will be pulled up and served to them, which means that travel consultancies can help increase visibility for their business by using it.
In addition to posts, investing in ads with Instagram is highly effective as the platform offers highly customizable audience targeting segments. You can narrow your audience to location, age, gender, language, interests, and more.
However, while ads help you improve the awareness and reach of your brand, they are more useful after you've created a range of content on your profile. Seeing who responds to your content can help you better understand your target audience on Instagram. To learn more about how to use Instagram to build and expand your target audience, check out this primer on using Instagram for your business.
Don't forget mailing lists
While you may already have been familiar with using Instagram and Facebook for audience targeting, there is an easy and underutilized weapon at every business owner's disposal that many overlook: email. It's a little known secret that mailing lists offer the highest conversion rates of any advertising medium. They also happen to be the most cost-efficient.
However, in order to be able to scale your audience, it's worth considering using a mailing service to get your message out, which can cost as little as $45 a month or even be free to use with some services like MailChimp if your subscription membership is under 2,000. Using mailing services gives you access to analytics so you can help understand what works and what doesn't when it comes to your messaging.
Knowing your target audience is the first step to using these platforms to grow your business. Armed with knowledge about your target audience, you can take steps to promote your products to an interested audience, which can broaden your business's reach, increase conversion rates and lead to more sales.
Ready to start your business? Ownr has helped over 100,000 entrepreneurs hit the ground running quickly—and affordably. If you have questions about how to register or incorporate your business, email us at [email protected].
Share This Story, Choose Your Platform!