How Do I Create a Facebook Business Page for My Small Business?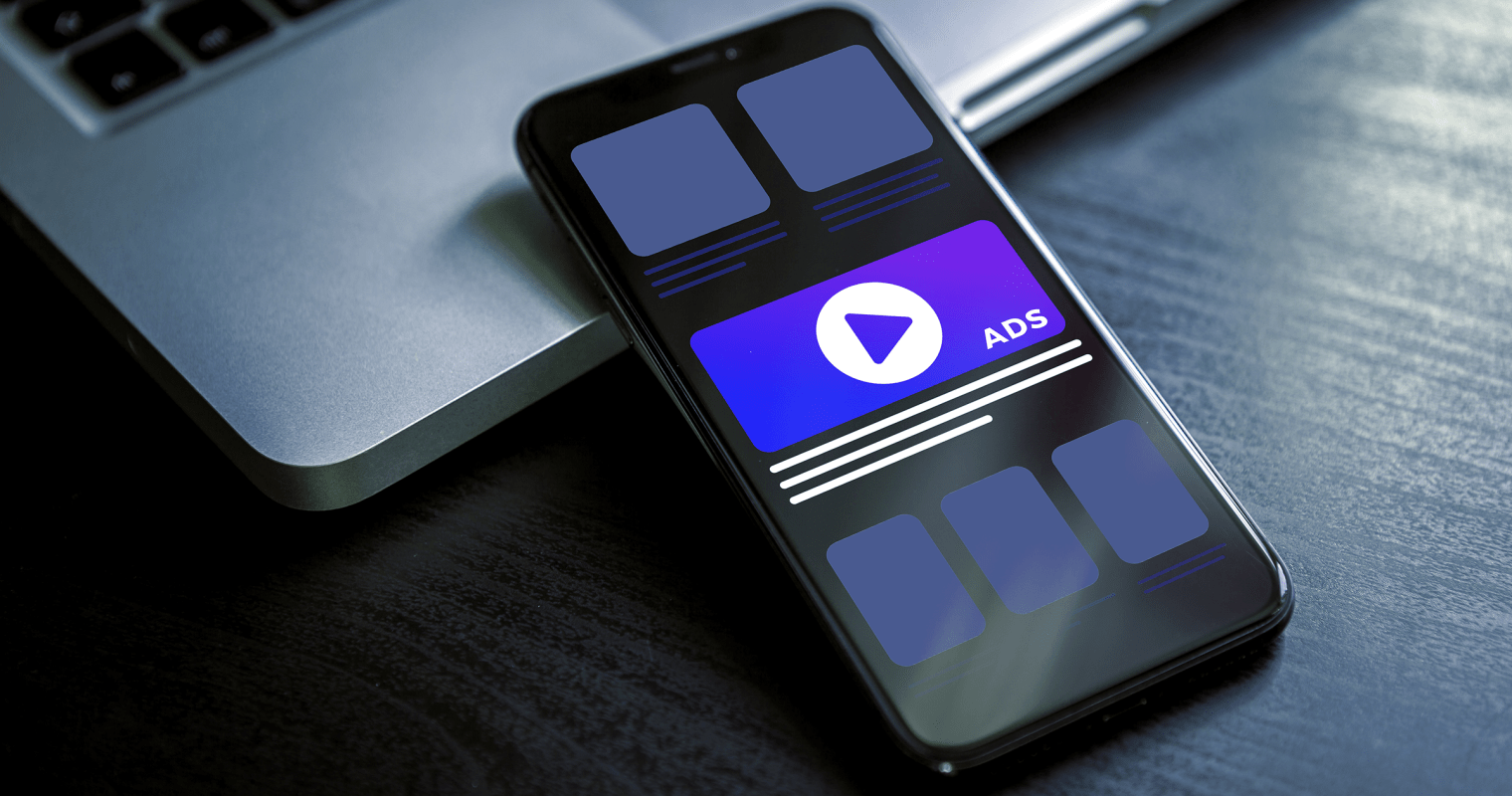 Facebook has evolved immensely from the early days of writing notes on "walls," to integrating an instant messaging app and purchasing Instagram. The company is now one of the leading social media platforms in the world. In fact, since it's incorporation, 2.7 million people a day use Facebook to interact with family and friends, share news and special moments, as well as photos and videos.
Facebook for Business was born from a similar concept. Its goal is to connect small business owners who are looking to promote their products and services with their target audience. Like any new platform, it can be a little daunting to newcomers, but we're on hand to give you an overview on the steps you'll need to take to start your own Facebook Business page for your small business.
8 steps to create your Facebook business page
Thanks to a variety of free and paid advertising options, Facebook for Business makes it possible for small business owners in Canada to share their unique business story, increase their customer count, attract new investors and fans, and ultimately, reach their business goals.
1. Sign up
A user-friendly platform, Facebook for Business is very easy to set up. Millions of businesses use Facebook for Business and you'll be able to set up your page in a matter of minutes. The first order of business is signing up. Facebook and Facebook for Business are two very different platforms, although they share similar features. So, even if you already have your own Facebook account, you'll want to make a brand new page that's exclusive to your company profile and brand.
To start your Facebook Business page, complete the following:
Go to business.facebook.com/create and select "Create Account."
Enter your name and confirm your identity with Facebook login credentials.
Follow the prompts to create your business account.
Unlike a traditional Facebook page, Facebook for Business has its own unique set of functions. If you have staff, you might add other individuals to the page and assigning permissions so they can post content and track and manage advertisements. If you're going to be spending money on advertising, you'll need to connect a credit card to the account. So, be sure to only share admin access with employees you trust. Once you have signed up and entered all the correct information, such as your business name, contact information, and affiliated websites, it's time to start building out the rest of your page!
2. Add a profile picture and cover photo
Your new Facebook Business page will start with a fresh canvas. You'll need to add a profile picture, as well as an eye-catching cover photo. The photo you select for your profile picture and cover image are essentially a visual representation of your business and your brand. It's also the first thing that people will notice when they visit your page. For these reasons, it's important to choose wisely.
Here are a few do's and don'ts to consider when choosing a Facebook profile picture for your business page:
DO
Use your business logo – It's simple and straightforward, and it helps people familiarize themselves with your company.
Use a simple, square image with the correct dimensions – This will avoid stretching or pixelating the image. A distorted logo is bad for business!
Think of your cover photo as your very own free billboard –  Share something fun about your business. This is also a great place to advertise any new announcements or special promotions, as it's always pinned to the top of the page.
DON'T
Leave the profile photo or the cover photo blank – Otherwise, you'll have a big, grey space on your page—people are less likely to engage with a page that has blank elements.
Use a photo of yourself – Your personal Facebook page and your Facebook Business page should always remain separate.
When in doubt, uploading your business logo as the profile photo will always work. Just make sure the cover photo is slightly different to add some creative flair to your page.
3. Create your username
Next, you'll need to decide on a username for your business page. Unfortunately, with millions of people all over the world using Facebook, it's not always guaranteed that the username you want will be available. For that reason, while your username might not be an exact match to your business name, it should always be as close as possible so that your future customers can find it easily. For example, Christine's Cookie Creations might be the name of a business in Toronto, and the business's username might therefore be @ChristinesCookieCreations. But, if that's not available, a variation could be @ChristinesCookiesTO, showing that the business does indeed sell cookies, and it's located in Toronto.
Remember, the username you choose for your Facebook Business page should be a direct reflection of your actual business. All usernames begin with the "@" symbol, and they appear directly below your page's profile image, just below the page name.
Here are a few tips on choosing a Facebook Business page username:
If possible, create a username identical to your business name – It makes it easier for people to find you. If the username is taken, use as close to a variation as possible.
You can only use letters, numbers, and periods to generate a username. You cannot use special characters, so keep that in mind.
Your username has to be at least five letters long, so if your business name is shorter, try to come up with a way to make it stand out.
Your username should never impersonate another person or business. If a username is too close to another business or organization, you'll need to ensure that visitors don't mistake your brand for something else.
4. Add your business details
Once you've chosen a profile and cover image and secured a username, you'll need to add in your business details. This includes your local business details, so that future page visitors will know how to contact you for more information outside of Facebook.
Small business owners who are growing their business on Facebook need to take the following steps :
Select "About" on the lower left side of your page.
From here, you can add in your business description, contact info, hours of operation, and location. Always ensure that this information is up-to-date and that it matches the information on your business website.
Fill out the "Story" section –  This is where you can tell people why you started your business and what it's all about, including your mission.
The following details are important for your Facebook Business page:
Description
This is where you explain your business. What kinds of products or services do you offer? Where are you located? What do you specialize in, and what makes you stand out? It's a good idea to add in a link to your website so your customers can find more details about your company. The description of your business is where your future customers or investors form an emotional connection, so you'll want to give this section some thought. The description can be added to your page by clicking on the "About" section, and then clicking "Edit." You can always change or update this information at any time.
Categories
Facebook for Business also lets small business owners define their business by category. When you decide to create a Facebook page for your business, you are allowed to choose up to three categories that reflect your company. For example, if you own a landscaping business, choose the most relevant category, instead of simply identifying as a "local business."
Categories are important for your Facebook Business page because they are directly attached to your page, and influence its performance. Therefore, the more specific your category is, the easier it is for people to find you, especially if they're trying to narrow down a search, or target specific businesses in the area through advertising.
Contact
Your contact information helps potential customers get in touch with you directly. Clearly show your business phone number and the name of the contact, if applicable. It's always a good idea to list an email address as well, in case your customers can't reach you by phone. Facebook for Business also allows you to set up the Messenger function on your page, which allows people to send you a message instantly. This is a great option for small business owners who don't wish to answer phone calls or reply to emails past business hours, but still wish to hear from their customers.
Location
Adding your location to your Facebook Business page enables your page to appear in search results when people are looking for similar businesses in the area. Always make sure that your business address is up-to-date. If it's contained within another building, indicate the floor level and suite number, for example.
Hours
Many small business owners in Canada have had to continuously update and/or change their business hours because of COVID-19.
To add or change your business hours, follow these steps:
From your News Feed, click on "Pages" in the left menu.
Go to your page and click "Edit Page Info" on the left side.
Scroll down to the "Hours" section. From here, you can add or change your business hours. You can also select "Temporary Service Changes" if your business is temporarily closed or offering different services.
Click to check the box next to the days your business is open. Click the hours to edit them. To add more hours, click the "+" sign.
5. Tell your story
This is where the fun starts! Every small business owner has a story. This is the "why" behind the master plan. Facebook for Business allows you to tell this story in both the About section and the Description section. Your story should be a brief description (a few sentences), that outline the background of how and why you started your business.
What are you all about? What sets you apart? Why should potential customers choose your business above anyone else?
Facebook for Business also has the built-in Stories feature. Similar to Instagram Stories, Facebook Stories allow you to share information, in photo or video form, for a maximum of 20 seconds. As you grow your Facebook Business page following, Stories are a fun place to share images that express the daily goings-on of your company, fun events, news or promotions, host contests or giveaways, and so much more.
6. Create your first post
Creating your first post sounds much scarier than it is. Think of your first post as an introduction to your business page, and what it's all about. Remember, your goal is to build a community and create engagement, so your first post should reflect that.
Here are a few ideas to get started:
Write an introduction post – Say hello, and let your followers and supporters know what you're all about, and what you intend to share via your page.
Consider including a striking image, GIF, or background for added impact.
Pin the post to the top of your page – This will ensure that as you continue posting, your original post stays visible to new page visitors.
Share meaningful content – Avoid posting just for the sake of posting. Consider what you want your first message to be and illustrate it meaningfully.
Engage your audience – Try posing a question, running a poll, or sharing content that inspires a reaction, or a discussion.
7. Publish your page and invite an audience
Once you've put the finishing touches on your Facebook Business page, it's time to hit publish! Make sure that all the required fields are filled out. Do a checklist to ensure no crucial information, like your hours of operation or contact details, is missing from your page.
Remember, you can always edit your Facebook Business page at any time, but it's important to go in strong. When you're starting a page from scratch with zero followers, the more attractive and convincing your page is, the more likely you'll attract a loyal following.
Unlike a regular Facebook page, Facebook for Business isn't about adding all of your friends from high school. You'll want to engage with individuals who could potentially see your business as an asset and eventually purchase your products or services. Having zero "likes" can be daunting, but with the following approach, you should start to see your follower count increase in no time!
On the left-hand side of your page, click "Community" – This will open up a spot on the right side of the page where you can invite your own network to start.
Inviting friends is a free marketing tool that drives awareness and builds engagement. Plus, they may have friends interested in your business.
Share your page by clicking the "Share" tab at the top of the page. This allows you to share the page outside your own friend circle.
8. Add a call to action
A call to action(CTA) is a great way to drive visitors from your Facebook Business page to your actual website. One of the easiest ways to do this is by using Facebook's built in Business Manager.
To add a Call to Action button to your Facebook Business page, follow these steps:
On your page's cover photo, click "Create Call to Action."
Choose your call to action and the destination URL that you want to link to. Facebook will automatically choose the best destination based on your specified web address, but you can edit these suggested destinations.
Click "Create."
Once you've created a Call to Action button, you can also easily track the number of people who have clicked on the CTA button, to get a better understanding of how your page is performing.
Just like that, you're ready to go. Now you can start to zero in on your target audiences, and make sure your getting the most out of Facebook and your marketing efforts.
Ready to start your business? Ownr has helped over 100,000 entrepreneurs hit the ground running quickly—and affordably. If you have questions about how to register or incorporate your business, email us at [email protected].
Share This Story, Choose Your Platform!