Justin Raymond's Flexday turns restaurant down-time into workspaces for freelancers
In our Entrepreneur Spotlight, we profile business leaders who are not only successful, but also agents of change. We hope you leave inspired to take action and with a bit more confidence in your unique abilities. This week, we profile Justin Raymond, the founder and CEO of Flexday on building his seventh business, and his rules for success.
Q1: Tell us about your business?

Flexday gives freelancers and remote workers casual, productive workspaces throughout the city with a guaranteed seat, fast wifi, power within reach and unlimited coffee and tea membership that starts at $9 per month.

We make this possible by working with great, local restaurants that open their doors to our members in their downtime and earn future customers in the process. Today, we have 5000 members who work in 25 locations throughout Toronto.

Q2: What made you decide to become a business owner?

I love building businesses. Flexday is my seventh. I become very focused when a big, new opportunity arrives. Becoming a business owner is the fastest way to create the change that you want to see in this world.

I love working with passionate, smart people that want to get out of the stands and into the game.


Q3: When you were making your business official, what did you tackle first?
We studied the market to identify where we could experiment, and test our product hypothesis for early signals. The reality is that we do this on an ongoing basis. Every day is a new opportunity to learn more, and we stay curious about how we can improve the value for both members and partners.

Q4: What has been your biggest success or earliest win in running your business thus far?

The earliest win for Flexday has been the positive feedback and support from our members and partners. They are excited about Flexday and are actively helping us grow.

Q5: What has been your biggest challenge as an entrepreneur?

The biggest challenge for any business owner is making it through the tough times – the moments of self-doubt and struggle. Every entrepreneur and business owner struggles without a support network that reminds them they are doing great work and making progress.

It takes time to build a great business, and the people around them really need to understand and support this reality.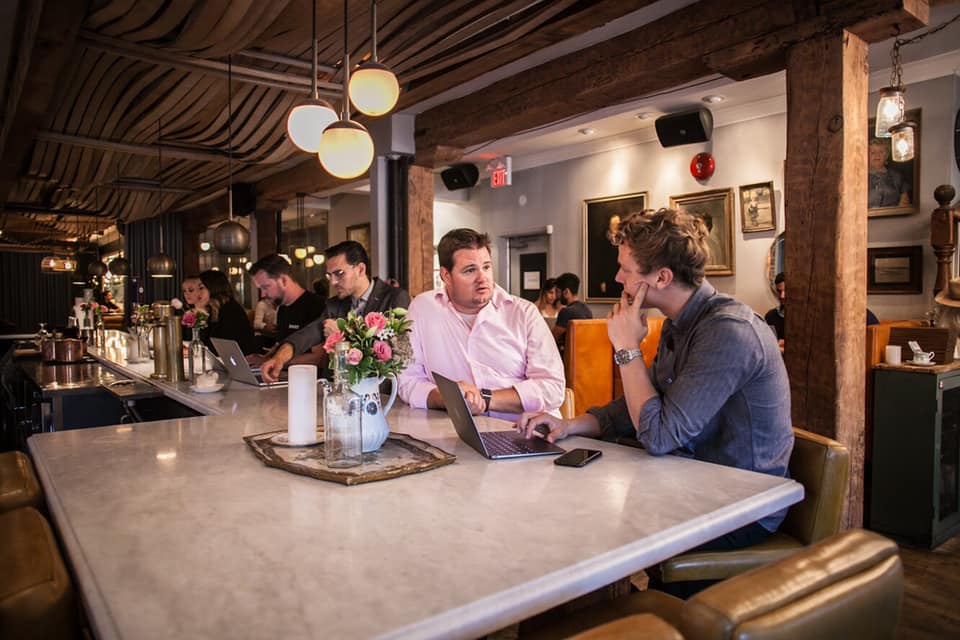 Q6: What does a typical day look like for you?

I'm out the door by 6:30 am, and arrive at a Flexday location by 7am. I make my way around the city on BikeShare, TTC or Uber. Our team is located across the city so we stay connected via Slack.

These days, I'm learning the value of ruthless prioritization. My meetings are few and far between. My focus is meeting core deliverables and connecting with people in the Flexday ecosystem to learn about how we can be useful to them. I'm always home by 6pm for dinner with my awesome wife and our two boys.

Every day is a great day.

Q7: Was there anything you wish you knew before launching your business?

I've done this a few times now, so I've learned many lessons along the way. I always remind myself that your reputation is the most important asset you have – be kind and treat people properly.

If you give someone your word, make sure you deliver. At the same time, you can't do everything, so learn how to delegate and trust your team.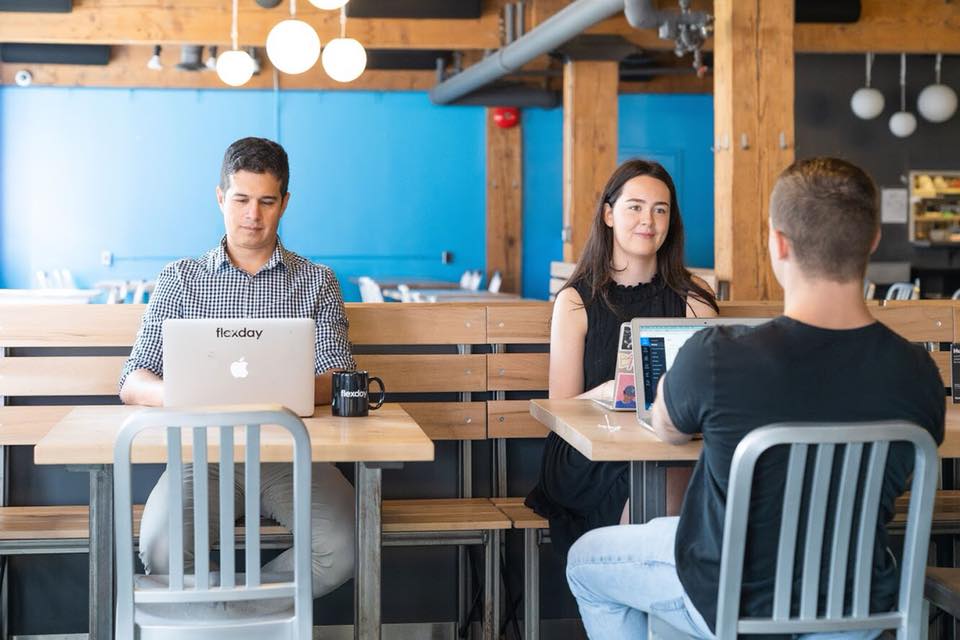 Q8: Are there any tips you would like to share with other business owners?

Find two-three mentors, friends or advisors that you can lean on during challenging times or when you have a big decision to make. Sometimes just talking it through can reveal your best option.

Be resourceful, be focused and do the work. Try to push distractions aside and knock off those to-do lists!
Learn more about Flexday:

Website: www.flexday.com
Twitter: @goflexday
Instagram: @goflexday
Facebook: @goflexday
LinkedIn: @flexday

Ready to start your business? Ownr has helped over 40,000+ entrepreneurs hit the ground running quickly—and affordably. If you have questions about how to register or incorporate your business, email us at [email protected]