Ownr Success Story: Suppy, The Modern Whey Protein Company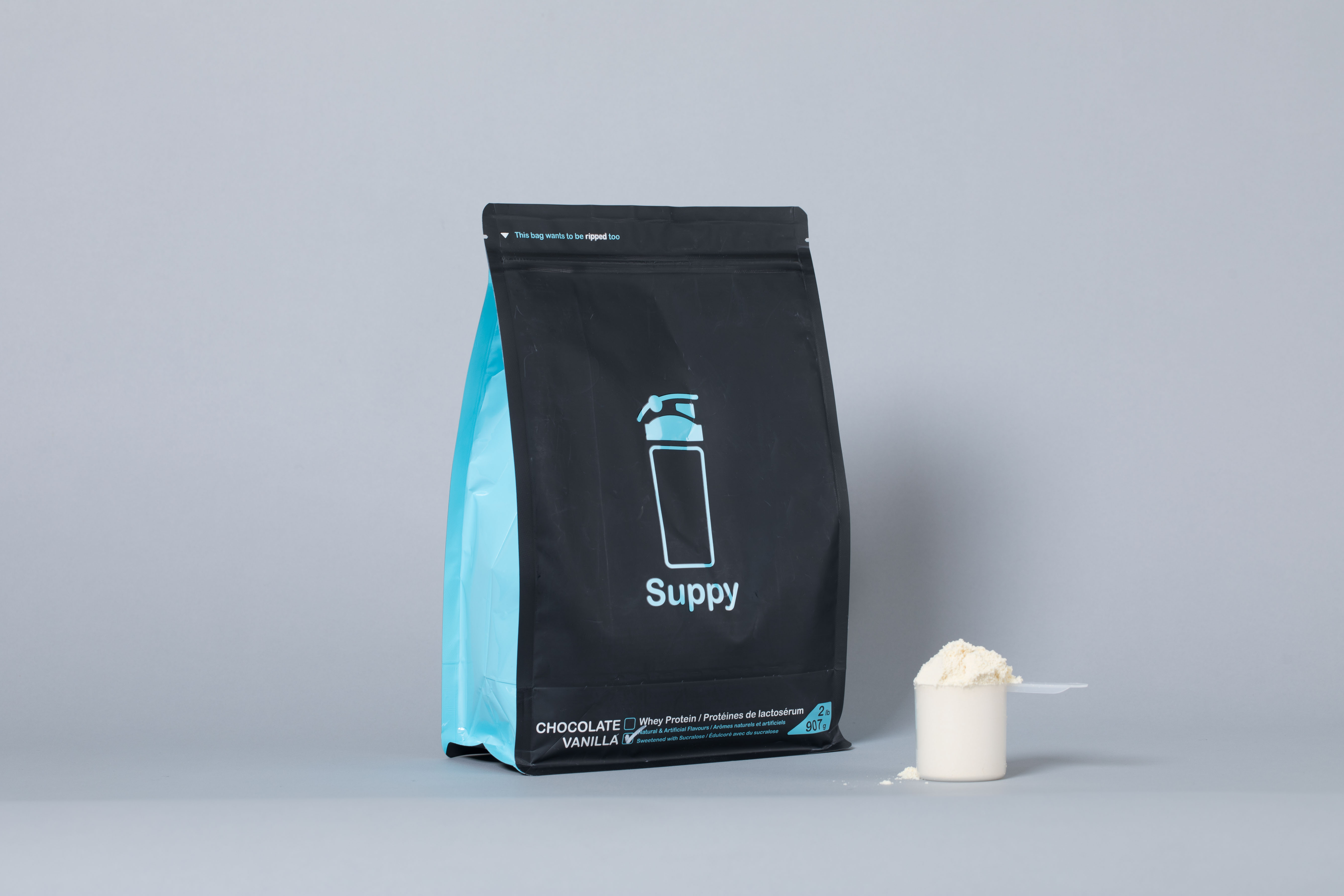 Every business has a different story. Want to share your story? Drop us an email and let us know you would like to be featured at [email protected].
This week we had the pleasure of asking Tom a few questions on his journey starting Suppy:
Tell us about Suppy
We are a modern protein powder company. We pride ourselves on taking a simplified approach to something that hasn't changed in years. The sports nutrition industry, as we knew it, was struck in the 90s – it was bulky, overpriced, and dated. So, we set out to shake things up. Suppy is Canadian-made and sold in a way that works for the modern athlete. By circumventing traditional channels and selling online, Suppy is able to offer premium, Canadian-made protein at a fraction of the retail price.

What made you decide to become a business owner?
I think we've always wanted to be entrepreneurs and start a business, but could never find the right idea. We both had lists of startup ideas saved on the 'notes' app in our phones, but never had the courage to take the first step. It was almost like wanting a tattoo, but not knowing what to get or having the willingness to commit.
We saw a problem with the sports nutrition industry and a lightbulb went off. We were frustrated with retail stores, lined with half-full tubs of protein and $70 price tags. We knew there had to be a better way. Armed with creativity and a healthy dose of stubbornness, we set out to shake things up.
When you were making your business official, what did you tackle first?
We'd be lying if we said picking the name wasn't the first thing we did. We also performed a lot of industry research to validate our idea. We knew we wanted to build something real and sustainable, so incorporation was also high on our list of priorities.

What has been your biggest success or earliest win in running your business thus far?
Though we're new to the scene, we're working on getting involved in the local fitness community. We've recently partnered with a Toronto-based charity called Bootcamps for Change. They put on really great events to help bring health and fitness to homeless and at-risk youth in the city. We're super proud to be a part of their mission and contribute to making the world a better place, even if it's just a small role.

What has been your biggest challenge in running your business thus far?
Time is always a challenge. Our to-do list is always longer than the day seems to be. As with any business, there are a lot of ups and downs. Having a business partner has been super helpful for staying on track and keeping motivation high.

What does a typical day look like for you?
You can find Tom in the gym every day at 6 a.m., but after that, every day is different – whether it's meetings with local restaurants, creating marketing material, answering questions, fulfilling orders, or updating the website, we work hard to keep the momentum going. We're fueled by coffee and excitement (and protein!).

Was there anything you wish you knew before launching your business?
I wish I paid more attention in accounting class. In all seriousness, there's just so much involved in being an entrepreneur and I don't think anyone is ever fully prepared to start a business. While there are a number of minor things we would do differently if we had a time machine, the biggest thing I wish I'd known was just how much learning I was in for. Everything seems simple from far away.

Are there any tips you would like to share with other business owners or future business owners?
Learn to be uncomfortable. There's so much you won't know and there's so much to learn. It's really rewarding to look back at where you were a few months ago and see how far you've come.
I'd also have to say that 'friends are your best friend'. We were overwhelmed with the support we received from our network. Startups are cool and everyone is excited to help out!

Where can people find your business?
Website: suppy.ca/
Facebook: Suppy
Instagram: @Suppy.ca

Want to share your story too? Drop us an email and let us know you would like to be featured at [email protected].
Ready to start your business? Ownr has helped over 100,000 entrepreneurs hit the ground running quickly—and affordably. If you have questions about how to register or incorporate your business, email us at [email protected].
Share This Story, Choose Your Platform!