Canadian Holiday Season: Consumer Shopping Trends
With the holidays just around the corner, people are excited to snag gifts for their loved ones. In a market where supply chain problems persist leading to out-of-stock possibilities and price fluctuations, many businesses can find it challenging to plan for this year's holiday-shopping landscape.
To help Canadian entrepreneurs gain a stronger understanding of what to expect from consumers this holiday season, we ran a survey through the Angus Reid Forum. The results of this survey revealed that Canadians are planning to support local small businesses through the holiday season and are concerned about their ability to make it through the pandemic. 
As an entrepreneur, here are some key survey findings that can help your business:
1. Canadians want to spend more to support small businesses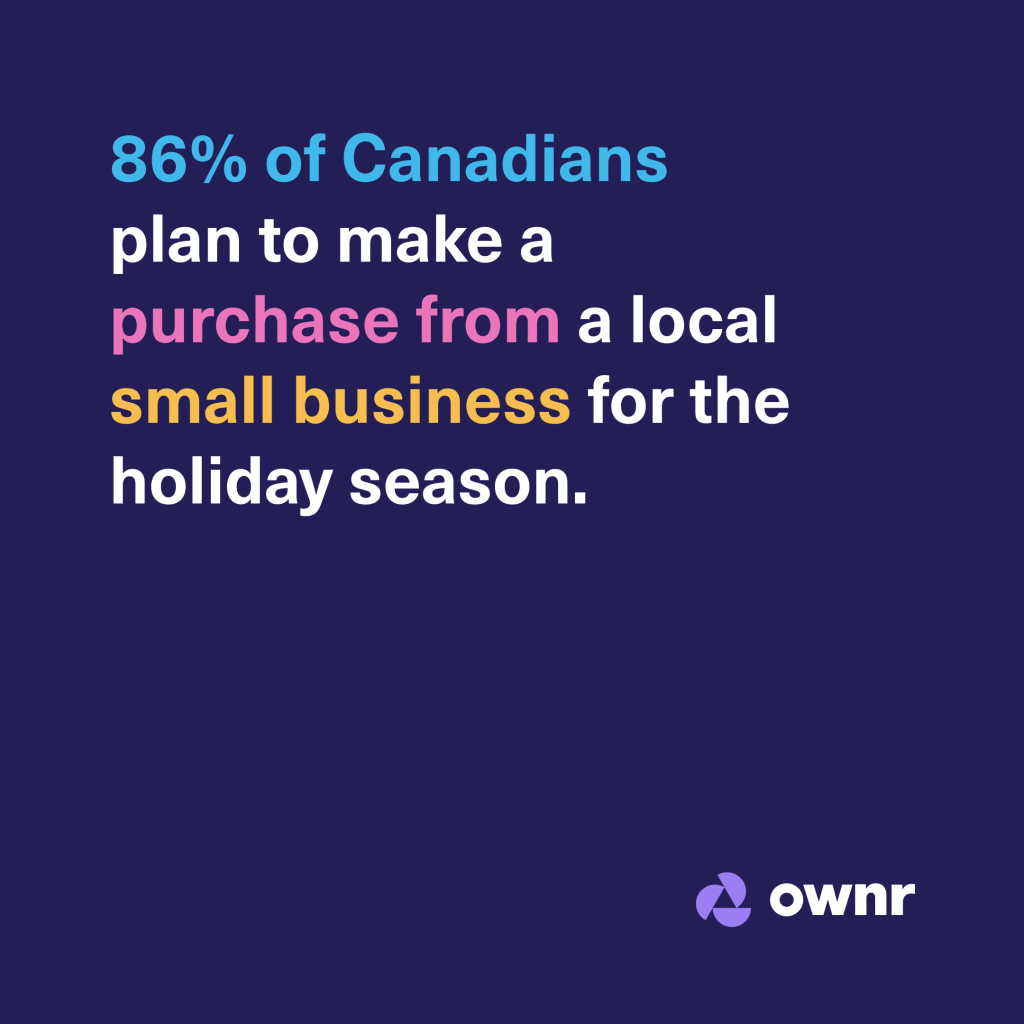 The majority of Canadians (86%) are planning to make a purchase from a local small business for their holiday shopping this season. Many also indicated that their desire to support small businesses is stronger than finding the best deal for their gifting plans. This was highlighted by our survey which revealed that Canadians are willing to pay up to 10% more at a local small business for an identical item sold at a large retailer. 
The factors that push consumers to shop at large retailers include reasons like cheaper prices, better sales, and the option to either pick up or get their gifts delivered to their doorstep. Looking at the data in the survey, small businesses can look to mitigate these factors by offering competitive prices and delivery options for the products they sell.
Launch Your Business for Just $49
Take your side hustle, daydreams, and hobby projects to the next level with Ownr. 
2. Price sensitivity runs supreme among Canadian consumers