Ownr Lowers Sole Proprietorship Fee to $49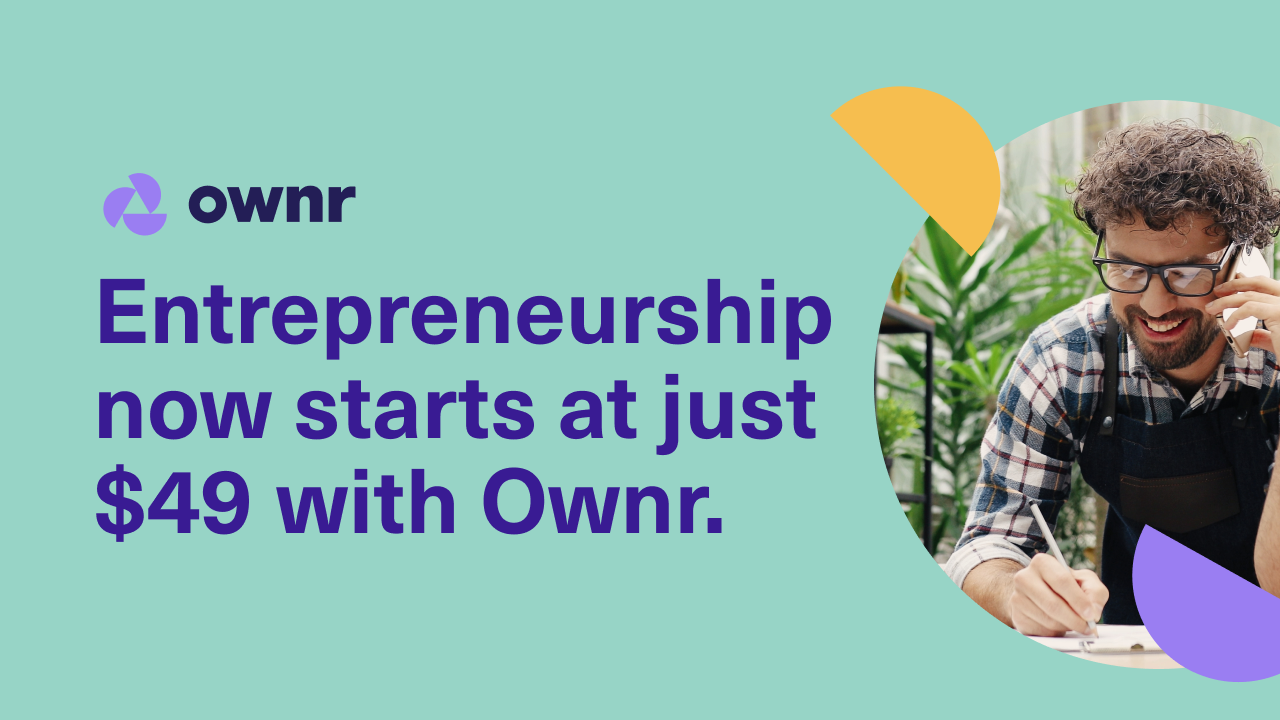 We're excited to announce that we've lowered the price of our Sole Proprietorship registration fee to just $49 (including government filing fees). This new price also makes it one of the most affordable ways to register your business. As an added benefit, new entrepreneurs are eligible to receive up to $100 back when they register their sole proprietorship with Ownr and then open any RBC Business Account.
Since 2017, Ownr has been committed to making the process of business registration as easy and affordable as possible. By providing an additional level of support through cost reduction, we're continuing our mission to further bring Canada's dynamic and exciting entrepreneurship landscape to life.
During the pandemic, we've seen just how essential local businesses have been to the fabric of our communities, but between rising interest rates and economic uncertainty, it can feel like a scary time to start a business. Lowering the financial barrier to entrepreneurship is an important way to not only support small business growth but to also empower budding entrepreneurs from day one.
Our affordable prices and comprehensive support reflect one of the key components of owning a small business: flexibility. Canadians from all walks of life are increasingly turning to small business ownership to support their lives—and dreams—in a way that works for them. So while the government does offer business registration, Ownr goes further with incorporation support, legal compliance, and industry-leading resources. By bringing more opportunities to kickstart their future, we want Ownr to be a partner to entrepreneurs at all stages of their business. From ideation to development and growth.
Our new $49 sole proprietorship registration fee is available now. Ownr currently operates in BC, Alberta, Ontario, and Quebec.
For more information, please visit: https://www.ownr.co/product/sole-proprietorship
Ready to start your business? Ownr has helped over 100,000 entrepreneurs hit the ground running quickly—and affordably. If you have questions about how to register or incorporate your business, email us at [email protected].
Share This Story, Choose Your Platform!