Plentea Tea Bar: How to Start a Tea Business in Canada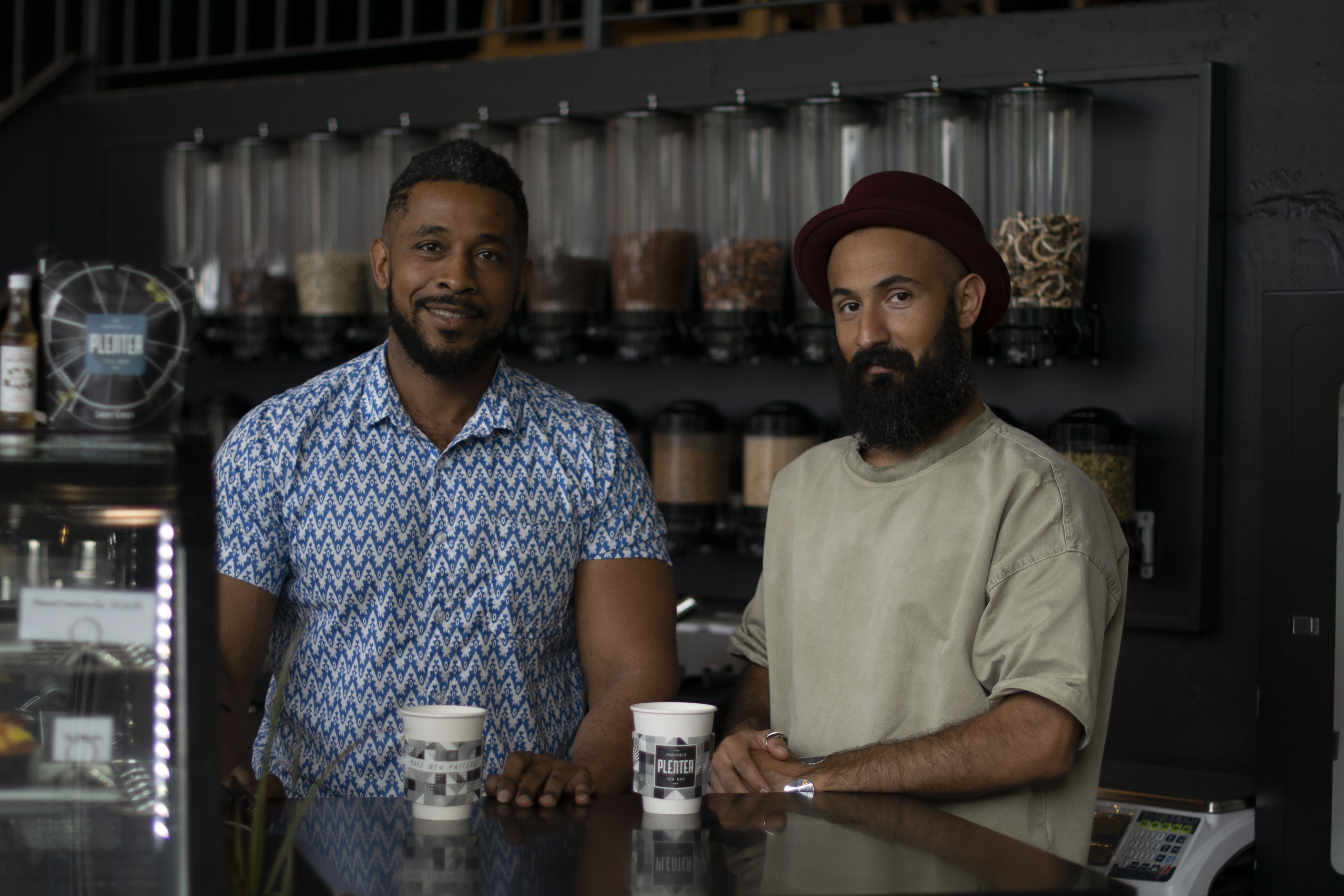 A post from our partner, Futurpreneur Canada.
Making a tea business idea a reality
When Tariq Al Barwani and Mohammed Bin Yahya moved to Canada from the United Arab Emirates (UAE), they brought with them a culture rich in tradition that offered a new and unique approach and appreciation for the humble tea.
Tariq and Mohammed had a clear vision of the business they wanted to build in their new home of Toronto, a community abound with artists and creators. While their decision to detour from their careers as professional engineers and launch a business was met with challenge and concern, it was one that opened the doors to creativity, fulfillment and Toronto's first specialty tea bar.
When Tariq and Mohammed developed the concept of a tea bar, they envisioned a social space that provided the same love and care to tea as cafes give to coffee. Two years later their unique offering, aptly named Plentea, continues to operate as a bustling spot-turned-social media sensation in Toronto's Parkdale community.
The former engineers launched Plentea as business partners, both looking for a way to utilize their creativity, knowledge and passion for specialty tea. Forging a path away from their conventional upbringing, the business partners spent months researching and perfecting their business plan, citing passion and drive as just a small part of life as an entrepreneur.
"A lot of people expect a romanticized version of having a business – that it's all passion – but not really,".
"Passion is just a fuel to drive it, but you still need the nuts and bolts – the wheels, the exhaust – which are all like your business acumen – all your negotiation skills, accounting skills, cash flow management. These are still hard skills you need to apply to a business, which I think a lot of people don't really consider before they start." — Tariq
How Futurpreneur helped us launch a tea business in Canada
Through the Futurpreneur Canada Start-Up Program Tariq and Mohammed were able to receive financing, dedicated mentor support, and access to resources to support their business launch.
"The first 3 months were tough because we were still…a brand new concept. We knew it was good [but] we just didn't know how the market would react to it. It was 3 to 6 months when it kind of solidified that we were on to something."
"And now it's also rewarding to be able to be creative, and to implement that creativity to create something that people will actually use and enjoy their days with. I also really enjoy that we've almost become responsible for a community of people now too." says Mohammed.
In addition to being part-owner of the Futurpreneur-supported business, Tariq is now also a volunteer mentor with Futurpreneur Canada, offering his skills and expertise to help other new and aspiring business owners get started.
"I feel like sometimes you can't keep this knowledge to yourself," says Tariq.
Starting your own business is becoming an increasingly attractive option for many young Canadians, and if the journey of Tariq and Mohammed is anything to go by, it's one that builds resilience and reaps rewards in the long run.
"Every day something different happens and that's the interesting thing about running a business – you're consistently problem-solving."  
"I'd say, definitely think very carefully about starting a business because it's not a walk in the park. Really think properly in terms of making sure that what you are doing is really what you want to be doing for the next 5 to 10 years of your life. But don't hesitate. Once you're confident and you're sure that's what you want to do, put 125% into it." says Mohammed.
Like Tariq and Mohammed, you too can take the first step in starting your business. Register your business with Ownr today.
Following that, if you're within the ages of 18-39 and have your business registration and plan in hand, you can bring your business to life with help from Futurpreneur Canada. Learn more about the financing, mentoring and resources available through our partner, Futurpreneur's Canada Start-Up Program.
What is Futurpreneur Canada?
Futurpreneur Canada is a national, non-profit organization dedicated to supporting young Canadian entrepreneurs aged 18-39 in the launch and growth of their small businesses.
The Futurpreneur Canada Start-Up Program provides up to $45,000* of financing, in addition to two years of expert business support from a professional, hand-matched mentor, and access to tools and resources to guide business owners on the entrepreneurial journey.
For those who have an established side hustle or looking to launch a side business, Futurpreneur Canada also offers a Side Hustle Program that provides unsecured loans of up to $15,000.
Read more about the best side hustles to make money
*Futurpreneur Canada is able to finance up to $15,000 per business. Our partner, the Business Development Bank of Canada (BDC), can provide additional financing of up to $30,000.
Ready to start your business? Ownr has helped over 100,000 entrepreneurs hit the ground running quickly—and affordably. If you have questions about how to register or incorporate your business, email us at [email protected].
Share This Story, Choose Your Platform!