How Many Employees Should a Small Business Have?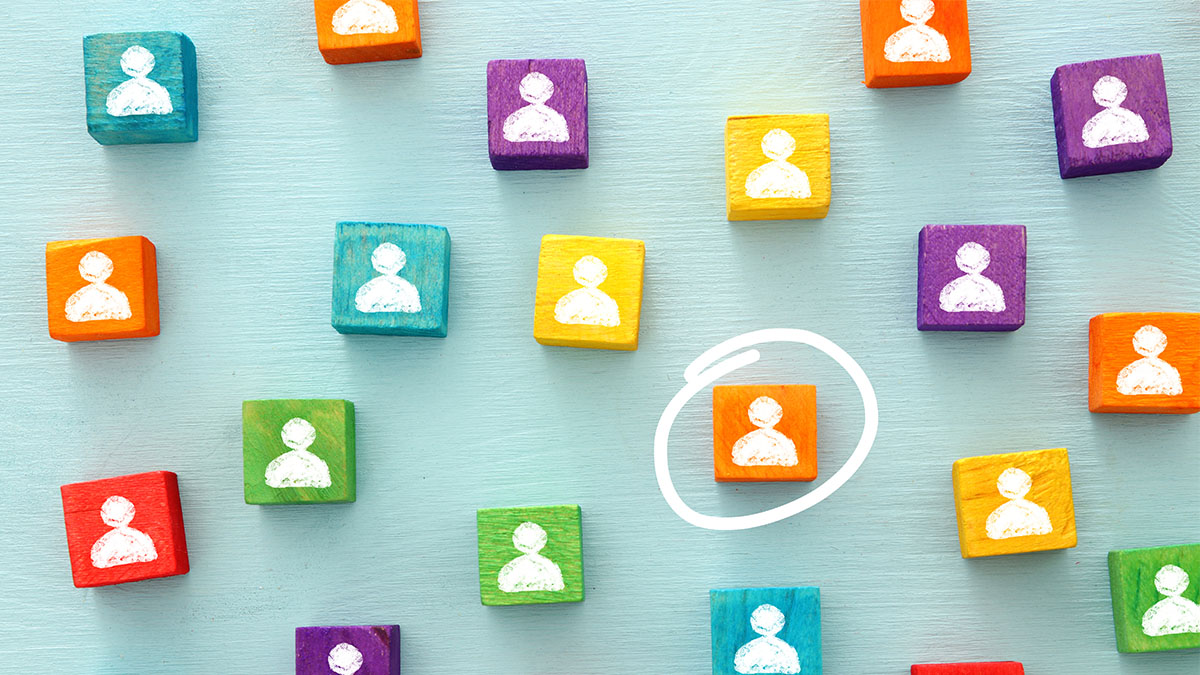 Whether you have an existing small business or are interested in starting a new company, you may have some questions about how different business sizes are categorized in Canada. As you'll find out, all kinds of companies fall under the category of small business. Small businesses make up a large part of the Canadian economy, and as an entrepreneur, you're part of that important segment.
What is considered a small business in Canada?
You must have between 1-99 paid employees to be considered a small business, according to the definition of a small business in the Government of Canada's Key Small Business Statistics. If you think that range of 1-99 employees is quite large, you're right. A business with two employees will look very different from a business with 90 employees, with different day-to-day operations and likely much larger revenue.
Ultimately, Canadian business size standards are based on the number of employees rather than sales or revenue. Businesses with 100-499 employees are considered medium-sized businesses, and those with 500 employees or more are considered large businesses.
How many businesses are considered small in Canada?
These government stats also show that the overwhelming majority of employer businesses in Canada—1.15 million—are within the small business size standards. While they may be small individually, these businesses account for nearly 70% of Canadian private sector employees.
I'm self-employed. Am I a small business?
Self-employed businesses are not considered small since they do not technically have paid employees. However, small businesses often start out as self-employed entrepreneurs or single-person corporations before hiring their first employee and becoming a small business by this government definition.
Which industries employ the most small business workers?
The single largest industry by the number of small business employees is wholesale and retail trade.
Which industries have the most small businesses?
Small businesses cover a wide range of fields, including agriculture, construction, healthcare, education, manufacturing, and everything in between. This should come as no surprise, as they cover such a large market share of the Canadian economy.
How can I find out how many employees a company has?
One way to find out how many employees a company has is by looking at the company's website. The website might have a "team" or "about us" page with information about the number of employees and their titles. If it doesn't, then you can try looking on LinkedIn or Glassdoor to try to estimate the number of employees.
What is the average number of employees in a small business?
When people use the term small business colloquially, they're likely thinking of a business size smaller than 99 employees. This is in line with the majority of small businesses in Canada. Nearly 55 per cent of companies employ between 1-4 people; if you add small companies with 5-9 employees, that accounts for nearly 75 per cent of small businesses.
How many employees should a small business start with?
Some businesses can be started by one person or a small team, while others need an army of people to get things done. The number of employees you start with will depend on what type of business you're starting up and how much capital you have to spend.
How many employees should my small business have?
There is no perfect number of employees for a small business, but there are some factors to consider. For example, the type of business you have and the industry you work in will have a big impact on how many employees you need.
If you are starting a business that requires a lot of physical labor, such as in construction or landscaping, then you may need more employees than if you were starting an online retail store.
If your company is growing quickly, then it might be worth hiring new employees before you need them—especially if it's difficult for your current staff to keep up with demand without overtime pay or other incentives.
Do I need to hire more employees for my small business?
You might find that you've reached a point where you are struggling to grow your small business on your own or with your small team. When you start seeing these indicators, it may be time to hire an additional employee. Signs to look out for include an increase in customer complaints and increased service or shipping delays.
A new hire can free up some of your time so you can focus on your business strategy or other areas where you are particularly competent. It also introduces new experience and skills to your small business. Of course, bringing on a full-time or even part-time employee also means adding them to the payroll, so some of your financial resources will go towards the new hire.
If your needs are tied to a specific season or project, you may be better off outsourcing some parts of the project to an agency or freelancer rather than hiring a new employee.
How do I know when it's time to hire an employee?
A healthy cash flow is important no matter what kind of business you're in, so this, along with your sales forecast, are good first considerations when deciding if you should hire a new employee. If you do not have the capacity to hire a full-time employee, a part-time employee might still help you free up time so that you can grow your business until you have a larger payroll budget.
Even if you have been a sole proprietor working on your own, a useful step before hiring is to create an organizational chart. This will outline the professional functions required to fulfil your small business needs. Business owners may be responsible for most of these tasks at the beginning, but the chart will help you determine which tasks you'd like to delegate to someone else.
Too few employees can restrict a company's ability to deliver its product or services to its customers, while too many people can leave companies strapped for cash.
Your industry matters, too. For example, tech startups may be able to deliver their digital goods to many customers with limited staff. At the same time, a manufacturing business is more restricted by the size of its team since a single individual can only manufacture a limited amount. The tech company may see substantial revenue growth with limited staff, while the manufacturing company will need new hires to grow beyond a certain size.
Should new employees have more technical skills or soft skills?
When weighing the hard skills and soft skills of a candidate, you may want to consider the specific tasks they're being hired to do. Some roles require a high level of technical know-how, while others will be best suited to someone with impeccable soft skills even if they aren't very technically proficient.
Hard skills employees should have
Technical skills, also called hard skills, are typically those that can be quantified. These may include:
Knowledge of specific programs or software, such as Adobe
Data collection and analysis
Machine operation certification
Soft skills employees should have
Soft skills are not necessarily easy to quantify, but they can be essential. These include:
Written and verbal communication skills
Ability to be a self-starter and work efficiently
Attention to detail
If you are hiring someone to handle your small business's graphic design requirements, they will need to have very specific technical skills You can judge this by looking at their portfolio and experience. You'll also likely look for soft skills, such as attention to detail, but this would have to be backed up with technical know-how.
If you are hiring an outside salesperson, you may find that their soft skills are a higher priority to you. Someone who has excellent interpersonal skills and is very good at maintaining relationships with clients might be the right person for the role. Some hard skills may be required, but the overall priority would lean toward soft skills in this case.
8 actionable tips for hiring new employees for your business
While entrepreneurs know their small businesses better than anyone, there are a few tips small business owners can keep in mind when hiring to avoid common challenges that come up:
Register for a

business number

, which you'll need in order to set up payroll.
Pay attention to the signs that it's time to hire. While these can include things like longer delivery times and more errors, they can also include an increase in overtime for existing employees or even too many very late nights for yourself.
If you don't have an organization chart, take the time to make one before hiring. Even if you don't have a large number of employees, clearly describing every role in your organization will make it much easier to think about what skills you need in your new hire when it's time to

recruit candidates

. You might be able to find an org chart template for your industry.
Decide on your employee type. Depending on your small business needs, you could hire a full-time employee, part-time employee, or contractor. Consider that your responsibilities as an employer vary depending on which employment type you choose.
Write a job description. This is valuable for you and potential candidates since it's a chance to really think through the requirements of the position, the necessary skills, and any specific qualifications you want the candidate to possess.
Plan your interviews. Once you've posted your job description and received applications, plan to interview a few more candidates than you think is necessary. While a few applications may seem like perfect candidates, it's best to have a few choices if your first pick doesn't end up working out. Plan some interview questions in advance, and familiarize yourself with the

questions that are illegal to ask

in an interview.
Expect to negotiate your offer. This may not come up, but it's possible that your first choice will want to negotiate on salary once you send them an offer. Be prepared for this possible scenario by knowing which salary range you're comfortable with.
Set your new hire up for success. This means having the tools they need for the job ready to go when they start and carving out time to properly train them and answer questions. A common mistake small businesses make is assigning too many tasks from the beginning—set realistic goals, and a schedule to check in on their progress.
Seeing your business grow is exciting for any entrepreneur, and hiring staff members often occurs with that growth. By nailing your hiring process and making sure you bring on new team members at the right time, you can make sure you're making the best decision for your business.
Ready to start your business? Ownr has helped over 100,000 entrepreneurs hit the ground running quickly—and affordably. If you have questions about how to register or incorporate your business, email us at [email protected].
Share This Story, Choose Your Platform!