43 Best Small Business Ideas for Teens in 2023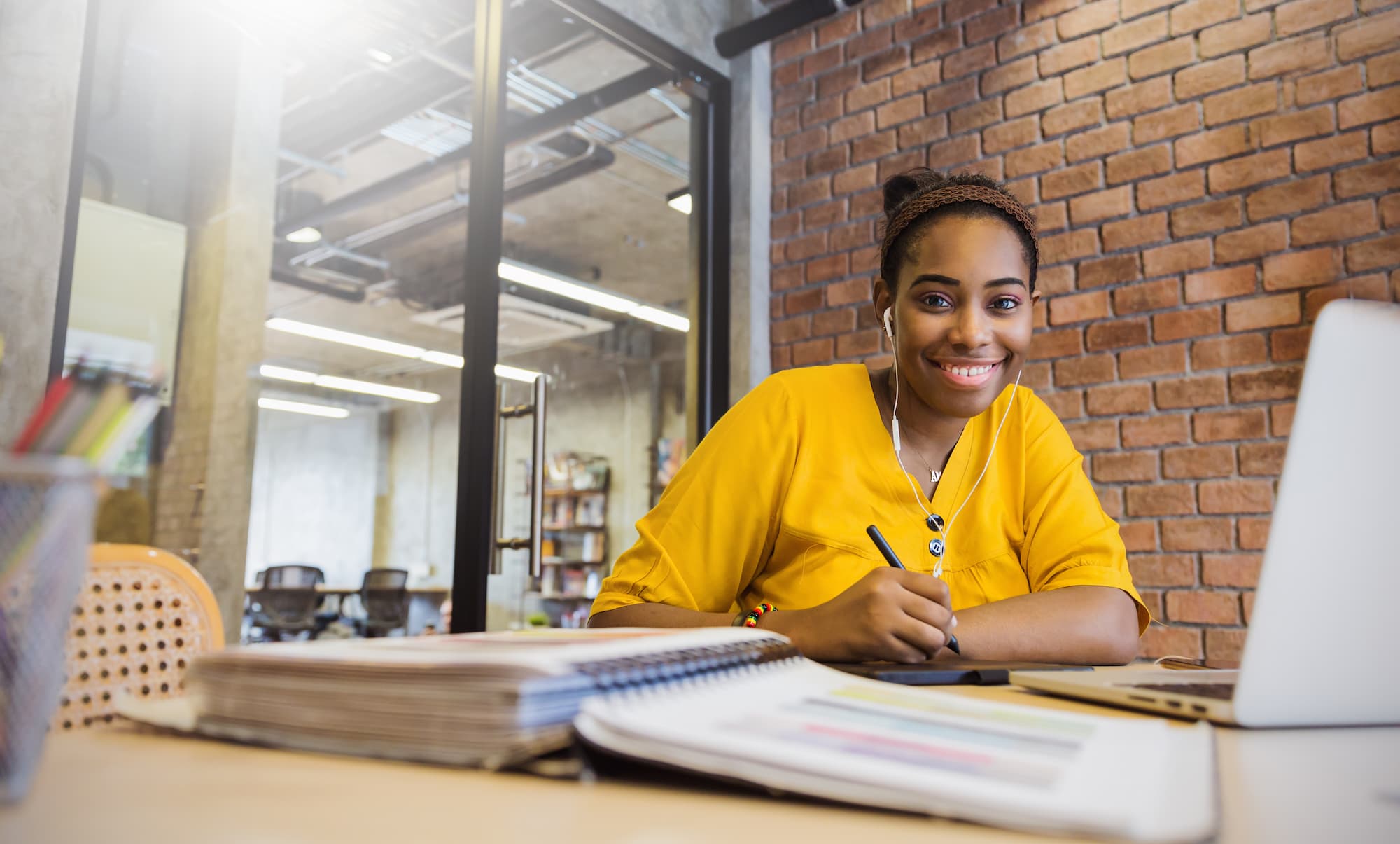 Most entrepreneurs try their hand at several businesses before they build a successful one. Moreover, many of the lessons you learn from running your own small business are transferable to other businesses and careers, making entrepreneurship an amazing learning opportunity for teens. 
If you love the idea of working for yourself, there's no time like the present to experiment with entrepreneurship. That's why we created this list of 40 small business ideas for teens. Whatever your interests and goals, you'll find a teenage business idea here that you can start with low or zero startup costs. 
Benefits of teen entrepreneurship
With age and experience comes wisdom, but entering the world of entrepreneurship at a young age can give you an edge as well. Some of the most recognizable businesses in the world were started by teenagers, including Facebook, Ikea, Subway and Yankee Candle. 
You have time on your side
As a teenage small business owner, you have the luxury of time to figure out what works and what doesn't for your small business. You probably don't have quite as many responsibilities as you will later in life, and if you find after a while that you want to change directions in your career, you'll still be very young.
You'll make some extra cash
It can be hard to find a job that fits around the other priorities that teenagers have like school, homework, and extracurriculars. You can work on your small business whenever is most convenient for you, making it easier to earn some extra money without sacrificing your other priorities. 
You have fewer living expenses
Most teenagers don't have major living expenses like rent, groceries, and utilities payments. This gives you an edge, because you can take any profits you make and reinvest them in your business to grow it faster. Once you're responsible for all of your living expenses, you'll probably have to use a significant portion of the money you make from your business to cover those bills, which can limit your business' speed of growth.
You can develop valuable skills for the future
When you start a small business as a teen you'll learn the basics of entrepreneurship, but you'll also develop transferable skills like problem-solving, marketing and customer service. These are all valuable proficiencies that can help you in your future career as well as other aspects of life. 
Even if your small business doesn't become successful or profitable, the experience you gain from doing your best is invaluable. Getting up after you fall down is one of the most important abilities adults need to lead fulfilled lives, so if you don't succeed at first it's not a bad thing at all.
43 small business ideas you can start as a teenager
As a teenager, you probably don't have a ton of money to put into starting a new business. You also likely have other responsibilities, like school, that take up a lot of your time during the week. If you're looking for good small business ideas for teens or need help encouraging your child to be an entrepreneur, this list has you covered. Every idea on the list can fit into a typical teenager's schedule, and there's something for everyone, no matter what your interests are.  
1. Streaming
Streaming platforms like Twitch have become hugely popular in recent years, and the top creators earn a ton of money doing it. Live streaming is closely associated with gaming, since most creators in this space stream themselves playing popular games while interacting with their audience. Streamers primarily make money through subscriptions and viewer donations, so as your audience grows, so does your income. 
2. Photography
If you have a knack for photography, this is a good small business idea because you can make yourself available for gigs whenever is convenient for you. The type of photography you do is up to you. For example, you can offer to shoot portraits for individuals or businesses, take product photos for local brands, shoot events for organizers or local publications, or even take your own art photos and sell them as prints. 
3. Videography
We live in an increasingly visual world, and while there are tons of potential clients for a photography small business, video is also becoming more relevant. There's been a surge in the popularity of video content on social media and in web design. Learning some videography skills and marketing your services to any person or business who wants video content for their website or social channels is a great small business idea for a teenager.
4. Tutoring
As a teenager, you're likely either in school or recently graduated. Your memory of course material and test formats is fresh, making you perfectly suited to tutor students in any subjects you excel in. You can provide individual or group tutoring sessions, gearing them toward a general subject or even toward preparation for a specific test.  
5. Home delivery
It's no question most people have become increasingly accustomed to getting things delivered at home. From Amazon Prime to grocery deliveries, the idea of staying home and having your goods come to you has been normalized. This creates new opportunities for home delivery businesses. If you have access to a car or bike, you can offer local delivery of groceries or any other goods that are easy enough to pick up in your area. 
6. Cleaning
Cleaning is one of those things you either love or you hate. If you're the kind of person who gets a kick out of seeing a grimy room turn spotless or a chaotic closet become perfectly organized, a cleaning business may be your ticket. 
7. Selling a product online
If you're looking for small online business ideas for teens, e-commerce might be the thing for you. You can look into dropshipping a product, buying and reselling something, or even making your own product. Whatever it is you sell, learning the ropes of setting up and running an eCommerce business is invaluable. 
8. Selling at craft fairs or pop-ups
Some people prefer interacting with customers in person. If that's you, you can start a business selling at craft fairs or at local pop ups. Craft fairs tend to be better suited to handmade and artisanal products, while pop up shops can sell anything at all. This is a way to get retail experience without having to actually open up a storefront of your own. 
9. Personal shopping
Busy professionals, parents, and seniors are all potential customers for a personal shopping business. Your business can consist of picking up the items from a list they provide you, but you can also expand your services if there's a type of product you're particularly knowledgeable about. For example, you can help people in a style slump by doing fashion consultations and selecting clothing items as part of your service. 
10. Music teacher
If you know how to play an instrument and have a knack for teaching, becoming a music teacher is a great business idea. You can take on as many or as few students as you have time for, and even offer group lessons, increasing your hourly earnings. It's rewarding to see someone progress in a skill, and being a music teacher is a great way to make money while being a part of that process. 
11. Babysitting
Babysitting is a classic teenage business idea. It offers flexibility, can be a lot of fun, and you can usually get started pretty easily by offering your services to families you already know in your community or family. As you gain experience, you can build up a list of references and reach out to more clients. 
12. Pet sitting
More of a dog person than a baby person? Pet sitting may be perfect for you. Whether you offer dog walking services, have the pets stay with you (with the permission of others in your household, of course), or you stay with the pet while its family is away, pet sitting is a dream job for animal lovers.  
13. House sitting
When people go away for more than a few nights, they usually need someone to take care of tasks around the home while they're gone. As a house sitter, you can either stay in the homes you're watching or pop in water plants, take in mail, and do any other tasks that your clients ask of you. 
14. Freelance writing
Freelance writing is the perfect small online business idea for teens who have a way with words. Most clients will want to see a portfolio of your work, so you should dig through any writing you've done in school or elsewhere to put together a collection of your best work. You can also offer free freelance writing services to a few clients to build up your portfolio.
15. Car washing
All you need to start this easy small business idea is some car-friendly sponges and car washing detergent. If you want to take it to the next level, you could also get a battery-powered vacuum and some brushes and fabric detergent for cleaning interiors as well. If you have enough potential clients, you'll be able to make back the money you spend on supplies pretty quickly. 
16. Social media content creation
Teens are more tech-savvy than just about anyone else, and are also more plugged into what's trending online. That makes content creation the perfect job for a social media-savvy young person. Whether you offer to create content for other businesses, or you work on building your own media channels, there's lots of money to be made in content creation.
17. Social Media Consulting
Another business idea for social media wizards is social media consulting.  You can audit your clients social media presence and provide feedback and an action plan based on what you think they're doing well and what you think they could improve. The best clients for this kind of consulting business would be those trying to appeal to other teens.
18. Blogging or vlogging
If you have a subject you're particularly interested in, starting a blog or YouTube channel on the subject is a small business idea for teens that can lead to lucrative deals. You can also work from home! It usually takes a while to build a following, but you can leverage that following to create sponsored blog or vlog content down the line.
19. Landscaping
So many businesses these days involve a lot of time in front of the computer, so if you're the outdoorsy type and have a greenthumb, you can avoid that fate by starting a landscaping business. This is a good small business idea for teens because it can easily be done on the weekends, and you can slowly scale up your services as you learn more. You may start by cutting lawns, and develop your landscaping skills so that you can work on gardens as well.  
20. Podcasting
Podcasts are the most exciting form of new media today, with niche podcasts available on just about any subject you can think of. If there's an audience for your podcast, you can make money by offering subscriptions for paywalled episodes on platforms, such as Patreon or Substack.
21. Graphic Designer
Graphic designers are always in demand since businesses these days need to set themselves apart with strong visuals. If you can use programs like Illustrator and Photoshop, this can be a really lucrative business idea for a teenager. 
22. Packaging designer
If you'd like to get even more focused with your graphic design skills, you could focus on packaging design. This would require having some knowledge of different packaging materials and printing processes, but the extra specialized knowledge will set you apart from other designers.
23. Card and stationery designer 
This is an easy small business idea for teens who are into illustration. You can create designs and get them printed in relatively small quantities, and sell these anywhere from your online store to gift shops and other retailers.
24. A subscriber newsletter
Newsletters seemed like a thing of the past until a few years ago, but they're back in a big way. By creating a subscriber newsletter on a platform like Substack, you can create a reliable, semi-passive income stream just by writing about a subject that interests you. It'll have to be something that you can build an audience for, of course, but you'd be surprised how many people are willing to pay a few dollars a month for written content that's relevant to them.
25. Custom cake baker
Social media has raised the bar when it comes to custom cakes, with incredible creations filling the feeds of cake lovers. This also created an increased demand for fun cake shapes and designs. You can fill this demand by offering your own custom cakes for birthdays and other special occasions.
26. Musician 
People love listening to live music, so if you play an instrument or are part of a band, you might be able to start a side business by playing gigs. A good place to start is by playing at events, parties, and restaurants.
27. Running errands 
People are busy, and sometimes getting some help with nagging errands can be really valuable to them. In this business, you're basically an assistant-for-hire, helping out with whatever tasks your client needs to get off their plate.
28. Tech set-up and support 
Teenagers are almost always more tech-savvy than adults, especially seniors. You can help save people the headache of figuring out their new tech themselves by offering to set it up, train them, or come in for tech support. Offering this service to seniors is a great way to get started. 
29. Fashion designer
If you have a sewing machine, you can make and sell your custom designed fashion pieces. It's also possible to get your items made by a third party, although that might be a bit pricey for a teenager who is just starting out with their first business. 
30. Web designer
Gone are the days when a business could get away without having a website, or even just having a very basic one. Most businesses these days require a nice-looking, professionally-designed site. You don't necessarily need to know a lot of code, since there are excellent web suite builders you can use to get the job done. 
31. Print on demand 
This is a great small business idea for teens who want to work from home, because you don't even need to go outside to mail packages. Instead, when you sell a print-on-demand product, the provider will print your design and ship the product to your customer.
32. Illustrator or painter 
From caricatures at parties to custom portraits for the holidays, there are lots of ways to make money as a teenager by illustrating or painting. 
33. Gift basket creator
Custom gift baskets are a popular purchase for special occasions, and around the holidays corporate clients may purchase tens or even hundreds of them to give to their employees or their key customers. 
34. Party decorator
Party decorators help their clients' vision come to life with decor. You don't have to buy a bunch of decor items to get started. Instead, you can go over your client's brief, source the items, and then purchase them with the budget from your client once approved.
35. Transcriber
Transcribing involves typing what you hear in audio or video files. It can be a lucrative business for people who type very fast and have above-average attention to detail. You'll usually be paid by the project, so if you can work fast, that will increase your earning potential.
36. Jewelry designer
The basics of jewelry making can be learned on YouTube, and you can get basic jewelry making equipment relatively inexpensively on Amazon or at craft supply stores. The design part is totally up to your imagination.
37. DJing
DJing events at your school, for private parties, or even in stores or for other public events is a good small business idea for teens that you can scale up later if you enjoy it. This would be a good business for someone with a broad knowledge of music who loves to get a crowd going.
38. Gift wrapping
If you want to start a more seasonal business that peaks around Christmas, gift wrapping is the perfect choice. If you can make your wrapping jobs stand out with eye-catching ribbons and other accessories, you're sure to get more repeat and referral business.
39. Window washing
Local businesses in your area could probably use a regular window cleaner, so ask them if they have an opportunity for you. If you can get a bunch of clients in one area, you can go around to all of them in one day to maximize the earnings of your window cleaning business.
40. Candle making
Candles are a perennial seller because they can transform the atmosphere in a room. This is a good small business idea for teens because you can get all the components you need in small quantities and get started at your kitchen counter. Then, as you get more sales, you can look into equipment to scale up your operation.
41. Thrift store flipping
If you're the creative type, flipping thrift store items might be right up your alley. You'll need to put in a bit of time and effort to clean them up and make sure they are in good condition, but once you have some pieces that stand out, you can make good money reselling them online.
You can increase your profitability by researching which items are popular or in demand on local databases like Facebook Marketplace and Kijiji. For example, if you notice there's a lot of interest in computer monitors but most of them are dirty, you can charge more for any you flip by polishing them, taking nice photos, and including any necessary connection cables.
42. Upcycling and refurbishing
Upcycling and refurbishing is a great way to save money while creating something new. If you're crafty, this could be a great business idea for teens with an eye for design.
The difference between upcycling and refurbishing is that refurbishing involves bringing a product back to its original condition, while upcycling involves creating something new out of an old item.
Examples of upcycling and refurbishment projects include taking an old chair and refinishing it or reupholstering the fabric, converting an old dresser into a desk, turning an old table into a planter, or transforming an old bike frame into a bookshelf.
43. Personal fitness training
If you're a fitness buff, you can offer personal training services to clients in your area. You don't need a full-fledged gym as long as you have the knowledge and experience to help people reach their fitness goals. This could include anything from helping them with diet and exercise plans, to teaching them how to use certain pieces of equipment safely.
If you have a specialized focus or skill set in fitness, you may be able to find clients more efficiently by niching down. For example, if you're a great football player then you could seek out new or aspiring football players and teach them a regimen that will get them in shape to earn a first-string starting spot.
What kind of business should I start as a teenager?
Starting a business as a teenager can be an exciting and rewarding adventure. It's up to you to decide what type of products or services you'll provide and who your ideal customers are.
A good place to start is by assessing your skills, interests, and passions. For example, if you're a dog lover and physically fit, consider starting a dog walking business. If you enjoy fashion and know how to sew, you could offer clothing alteration and repair services.
Another important factor is startup costs and legal requirements. Some businesses are expensive to launch and/or come with a lot of extra hoops to jump through. Finding something you can start for free or cheap is ideal, and ensuring that you can meet any legal requirements will prevent you from wasting your effort.
If you're currently a student, make sure to consider how much time you have outside of your studies. Starting your own business can be time-consuming, so make sure you can handle the extra work while still excelling at school.
You can increase your chances of success by evaluating the demand for your core offer(s) in your local area or online. Even if you want to have a large business with multiple offers eventually, it may be best to start with something simple, cost-effective, and in-demand so you can learn the skills and become profitable before expanding your reach.
How to start a small business as a teenager
Once you know what kind of business you want to start, the next step is developing a business plan. This includes outlining your goals, defining your target customers (and the unique selling points that will attract them), and seeking feedback and guidance from experienced adults.
You may have a parent or teacher in your life who can give you great advice, or you may want to seek out a small business counselor at a local resource centre. Make sure you obtain any necessary parents, licenses, or parental consent, and consider registering your small business before starting to generate sales.
As you sell your products or services and make any necessary purchases, be sure to manage your budget and track your finances responsibly. Choosing a business activity with low startup costs and overhead will make this much easier at first. As you grow your income you'll gain experience and skills which you can then use to expand your offers and customer base.
There are many easy, free ways to promote your small business including social media, local communities and websites, and by simple word of mouth. If you do an excellent job you'll be surprised how quickly your brand name spreads.
Every entrepreneur was once a beginner. Starting your own business may feel intimidating, but as a teenager you have plenty of time for learning on your side. If you can get some real-world entrepreneurship experience now, we promise you won't regret it as you progress in your career.
If you want to streamline your business registration process, Ownr has helped over 120,000 entrepreneurs hit the ground running quickly—and affordably. You can sign up here or email us if you have questions at [email protected].
Ready to start your business? Ownr has helped over 100,000 entrepreneurs hit the ground running quickly—and affordably. If you have questions about how to register or incorporate your business, email us at [email protected].
Share This Story, Choose Your Platform!