7 Ways to Support Local Businesses Right Now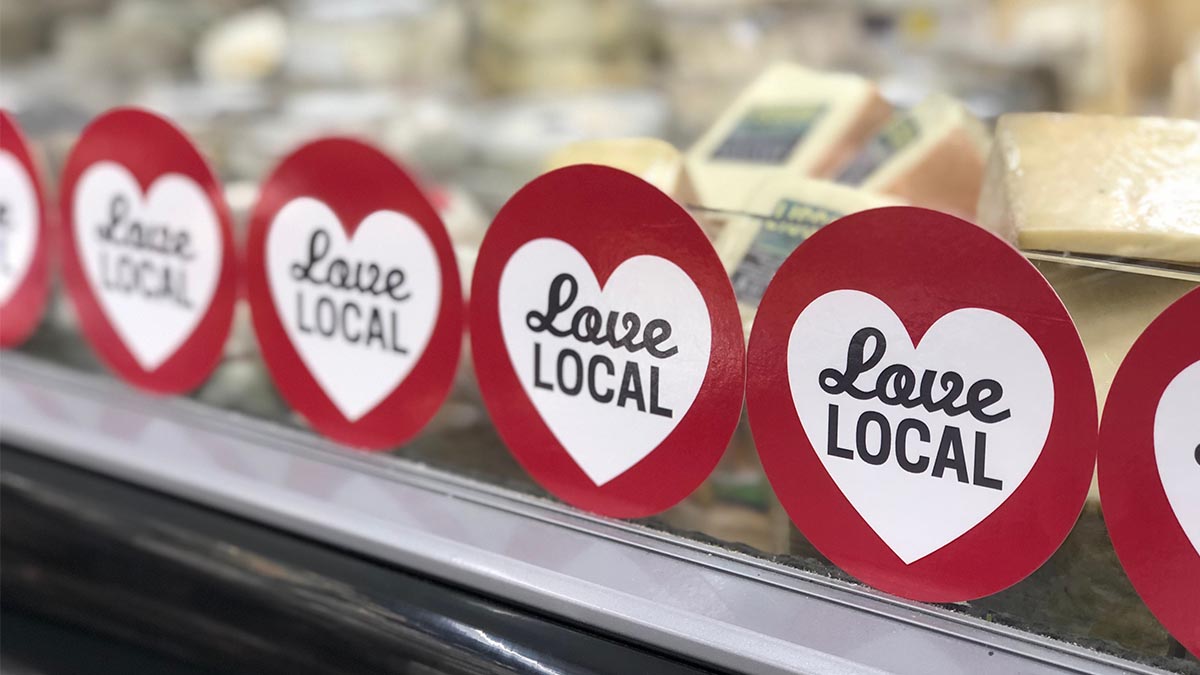 For many businesses, the fourth quarter of the year is when they bring in most of their annual revenue due to holiday shopping. The coronavirus pandemic has impacted many small businesses that have struggled to stay afloat, even with government support for small business and COVID-19 financial aid. As a consumer, you can choose to support small businesses who otherwise may not have access to the capital needed to sustain their business, rather than giving your money to the huge corporations.
Shopping local is just one of the many ways to show your support for your local small businesses and help keep them running. Let's dive into our top seven tips for supporting your favourite small businesses, whether or not you have money to spend right now.
1.  Writing referrals and reviews can really help small businesses
Word of mouth is probably the best way to bring in new customers, with 85 per cent of business owners saying that the majority of their business comes from referrals. Positive reviews let potential customers see that a business is legitimate and endorsed by real people who have benefited from a product or service.
Toronto illustrator and muralist Ella Mazur says, "The number one biggest way you can support a business is to share, share, share!" She believes that referrals are "a much more powerful way to spread the word than any advertising you could buy." Mazur also says, "It means the world to a small business owner when someone has had a good experience working with you or loves something that you made, so saying that in a review or a comment on social media can not only help with audience reach, it can also just make your day, and give you the motivation to keep going when there's a low period."
If you're a business owner, here are a couple of ideas for how you can encourage your customers to leave reviews and refer people to your business.
Just ask: Don't be afraid to reach out to past customers and politely ask them to write a sentence or two about their experience with your business. If you provided good service and left a positive impression, they should be more than willing to help out.
Offer a discount: After someone makes a purchase, you could follow up with a special discount towards their next purchase if they write a review or send a referral.
2.  Support small businesses by engaging with them online
If you really want to help your favourite businesses reach a larger audience and connect with new customers, do more than just like their social media posts. Algorithms on platforms like Instagram rank posts higher based on the number of saves, shares, and comments they receive, with post likes as the least relevant factor.
Meagan Bowden, owner of Phancy Food Catering and Phancy's Bodega in Toronto, says, "The power of referrals through social media and word of mouth is extremely helpful now more than ever." Don't underestimate the power of sharing a post: one of your followers on social media could very well be their next customer.
Business owners: Here are some tips to boost your social engagement to get your business seen by more people.
Post consistently: Use your Instagram business profile's insights to determine what days and times your audience is most active. Then create a schedule that you can commit to so that you are maintaining a consistent presence online.
Use high-quality images: You don't have to be a professional photographer to have a successful social media profile, but you do need to be able to take or find good pictures. You want to create content that will make viewers stop scrolling and want to find out more.
3.  Choose curbside or in-store pickup instead of shipping
Shipping during the holidays can be a hassle in the best of times, but with limited hours and longer delivery times due to COVID-19 precautions, it can really help a small business if you choose to opt for local pickup instead. If you can do it, curbside pickup also means that you won't have to pay shipping fees or worry about delays in receiving your order.
If you own a small business, not all of your customers will be able to pick up their order from your location. Here are some shipping tips for small businesses to help you navigate this logistical headache.
Double-check your measurements: If you don't want to end up having to pay for unexpected shipping costs out of pocket, make sure that you have measured and weighed your packages accurately when determining the cost of shipping.
Pack your shipments carefully: You never want to deal with the stress of your products being damaged during shipment, so use professional packaging materials and an appropriate amount of internal protection to avoid returns and refunds.
4.  Think outside the gift box 
As small businesses have struggled to keep revenue coming in during the pandemic, many have shifted their services to offer gift cards and virtual experiences online. When you're planning your holiday shopping this year, look up your favourite local businesses—even if the services they usually offer have been paused due to COVID-19 precautions.
If you're a small business owner thinking about how to pivot your business, here are a few ideas for things you can offer outside of your regular programming.
Gift cards for future purchases: Service-based businesses that rely on in-person interactions can offer gift cards for return customers who know that they will be booking another appointment once restrictions are loosened.
Virtual shopping: Many stores are offering virtual shopping appointments over video calls so that you can browse everything they have available as you would normally, but from the comfort and safety of your home.
5.  Skip the big box store and support small businesses when buying supplies
While you may usually do most of your shopping for groceries or other necessities at big box stores, many restaurants and cafes are now offering groceries and supplies for pickup or delivery. Choosing to buy what you need from a local business is a great way to keep them going during difficult times.
Bowden says, "When the pandemic began in March, catering became non-existent, so I decided to take a leap and open [Phancy's Bodega]—an online grocery shop focusing on local products that are Toronto and Canadian-made."
Business owners: Here are some products that you can sell along with your regular offerings.
Wine and liquor: If your restaurant is only able to do takeout orders, many areas have shifted liquor laws to allow for takeout liquor purchases along with food sales. You can even select pairings specifically designed to suit your menu.
DIY recipe boxes: Get inspired by local businesses like Phancy's Bodega, who have recently launched holiday gift baskets, plated spreads, and a dinner menu online.
6.  Make your support personal
In addition to dwindling sales and limited opportunities, small business owners may be feeling the effects of the pandemic personally as well. If you have a favourite store or café, consider sending them a handwritten note or a quick email to let them know that you're thinking about them and supporting them from afar and that you're looking forward to visiting them again when it is safe to do so.
7.  Offer your skills to help small businesses 
With many brick and mortar stores having to quickly shift to selling online, businesses need help with online marketing, setting up online stores, delivery, logistics, and other areas. If you have some time and energy to spare, you could consider offering to donate your skills, offer them at a discount, or agree on a trade that suits you both.
Now that you have some great ideas for how you can support local businesses, it's time to put these tips to good use.
Ready to start your business? Ownr has helped over 100,000 entrepreneurs hit the ground running quickly—and affordably. If you have questions about how to register or incorporate your business, email us at [email protected].
Share This Story, Choose Your Platform!