How The Sage Soap Company's Carly Klassen Turned Her Daily Health Routine Into a Sud-cessful Business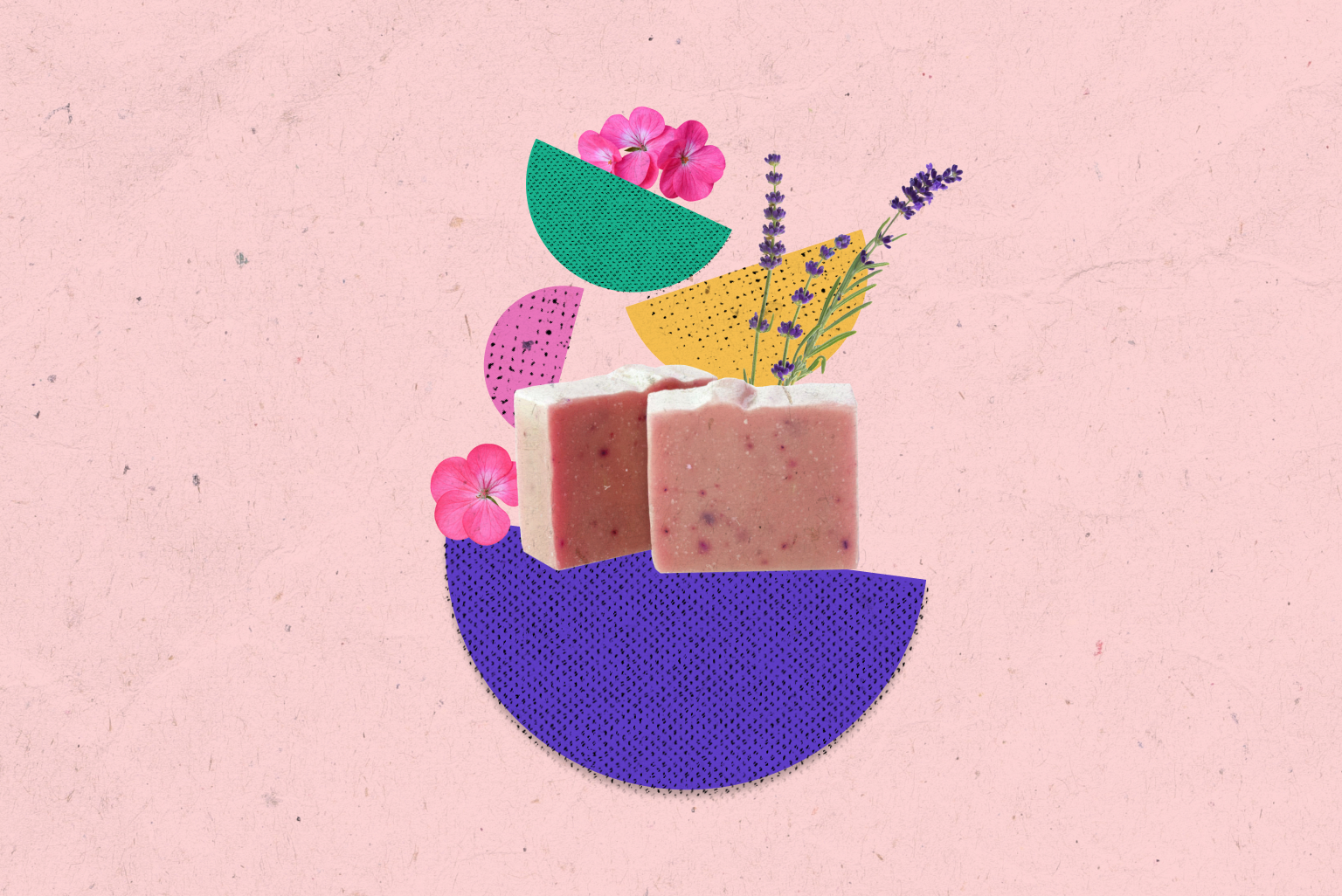 "Who do you want to be? What makes you feel good?" That's the question Carly Klassen asked herself when she returned to Canada from Europe after working as a sports marketing executive for seven years.
With long hours and late nights on the job, she fell sick for half a year. Always on the go, she was failing to take care of her mental and physical health. "I burnt myself out pretty hard. Overall, I wasn't feeling well," she says.
Returning home to Guelph, Ontario, Carly's wellness recovery journey began with taking more baths. Soon, it became part of a daily health routine. However, while she was interested in finding naturally locally-made bath bombs, she couldn't find any. So she turned to the internet to create her own. "I ended up making my own in my tiny kitchen apartment," says the 34-year-old entrepreneur.
At this time, Carly was also hoping to refocus on herself. She picked up a full-time job in Canada, and decided to settle here. She also realized that her DIY bath bomb hobby was a passion she wanted to share with others. In 2016, she decided to make it official and turned her wellness practice into a business: The Sage Soap Company.
Because she paid for everything out of her own pocket, Carly was initially worried about how to incorporate her new company and the costs involved. Talking to her bank advisor, she was referred to Ownr and found the process incredibly simple and rewarding. "If you're self-funded, you can't necessarily afford a lawyer (or other resources). We have to do a lot of things ourselves when we get started because it's way cheaper. Ownr makes it that much easier they do all the heavy lifting," she says.
From there, Carly began selling her stuff at local artisan markets in Guelph to increase awareness of her brand. It started with a few sales and, thanks to word of mouth and social media, her company blossomed, finding loyal customers and new buyers. But as a one-woman company, Carly found herself working 12 hour days. She'd clock into her 9-to-5 job, and went right back to work after work, making bath products, taking orders, and running social media accounts.
In 2020, the pandemic hit and gave Carly the opportunity to work from home. It was during this period of solitude that Carly got serious about putting more time and effort into the business. Cutting commuting costs and time, she was able to plan accordingly. "I'd get up first thing in the morning and immediately post on (my company's) Instagram. Because I was home, I had more time to do things," she says. That also meant finding any free hours off work, including lunch breaks, to make batches of soap.
With more and more demand, she also found she was running out of space. "I was doing everything out of my basement. My house was taken over by the soap company," she says. At the start of 2021, influencers and loyal buyers brought a huge spike in sales. It was then she decided to seriously consider turning her side gig into her main gig. "I was struggling at it for so long… and realized this is definitely scaleable." 
After almost five years since she started The Sage Soap Company, Carly quit her full-time job in March 2021 to focus on her business full time. For so long she had done everything, from production to delivery, by herself, but now she needed to consider getting more people to help out, including her brother. "Letting people run with things really paid off. Together you can go further."
Just a few months after quitting her job, Carly and her team went all the way by opening their first brick and mortar location in June. The production finally moved out of her basement into a shop, shared with a staff of 10. Now, they've developed 30 different kinds of soap, and dozens of other flavours of shower steamers. She estimates they have around 50 products, and she isn't looking back. "There's never a perfect time. You just have to build up a few months of savings and jump off the deep end," she says. 
Looking at her life now, she knows that there's still more work to do. "Work is more challenging now, but it's more interesting. Everything I learned at my previous jobs helped me realize what I wanted to build," she says. Carly also says she's getting better at trusting staff with her products and business, knowing that it's absolutely necessary to get support and it makes the job less burdensome. "I don't need to be in control of everything."
Moving forward, she hopes to figure out what the next level of scaling up looks like, and to share her products with even more people. "Two years ago, the best market I did over three days maybe made a couple thousand dollars, but now we do that in a day," she says. Now, she's selling out of products regularly, but hopes to be able to scale up and be able to meet ever-increasing demand. 
For Carly, the most rewarding part of being an entrepreneur is seeing the success and growth of her business. It's also curbed her imposter syndrome, something she noticed in herself and a lot of women. "To see that so many people are so receptive and so supportive, I'm overwhelmed about it. In the last couple months I've stopped thinking about imposter syndrome. Now, I know the products are really good, because I see it," she adds
For more entrepreneurial tips, stories, and expert advice, sign up for our newsletter.
Ready to start your business? Ownr has helped over 100,000 entrepreneurs hit the ground running quickly—and affordably. If you have questions about how to register or incorporate your business, email us at [email protected].
Share This Story, Choose Your Platform!