7 Canadian Bakeries to Get Yourself a Chocolate Chip Cookie
May 15 is National Chocolate Chip Day—a day to behold for every chocolate lover. Whether your grandmother used to make you warm chocolate chip cookies or they're the first thing you learned to bake, there are plenty of reasons to celebrate one of the world's favourite cookies.
Got a craving? Here are seven of the best Canadian bakeries where you can grab a freshly made, scrumptious chocolate chip cookie (or some other yummy treat!) to indulge:
1. Sweet Flour Bake Shop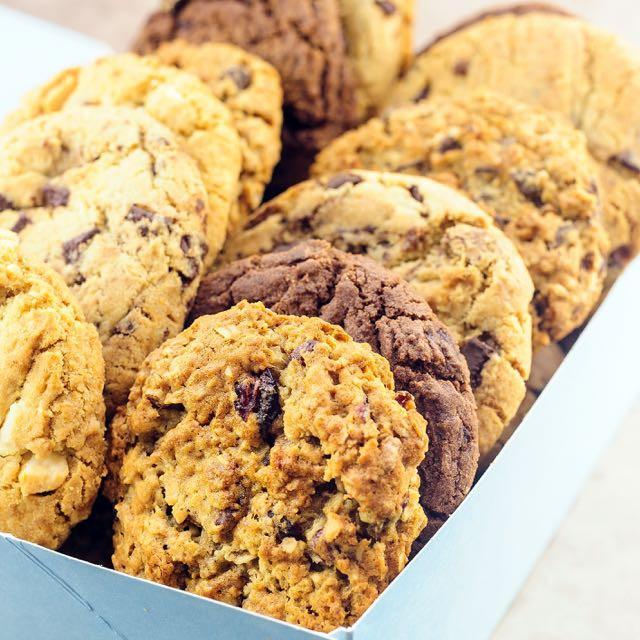 130 Cawthra Avenue, Unit 105, Toronto
Sweet Flour Bake Shop is known around Toronto for their four inch gourmet cookies that you can order by the dozen. Whether you want something fully-loaded with nuts and treats, filled with chunky chocolate chips, or you want to bake it yourself with ready-made dough, they've got your back!
While Toronto-based baking enthusiasts can pick-up or get their orders delivered, Canadians everywhere can also enjoy Sweet Flour cookies by the dozen. Order online and wait patiently by the door for your cookies to arrive.
2. Bon Ton Bakery
8720 149 Street, Edmonton
The bustling Bon Ton Bakery in Edmonton has been pumping out delicious sweets since 1956. The team here represents over 10 different countries, and delivers an array of delicious goods from pizza buns and pretzels to brownies and cheesecake.
But in honour of National Chocolate Chip day, you can get your hands on a large Chocolate Chip Cookie packed with dark chocolate chunks. Order online for curbside delivery or in-store pickup.
3. Mary's Brigadeiro
1912 Danforth Avenue, Toronto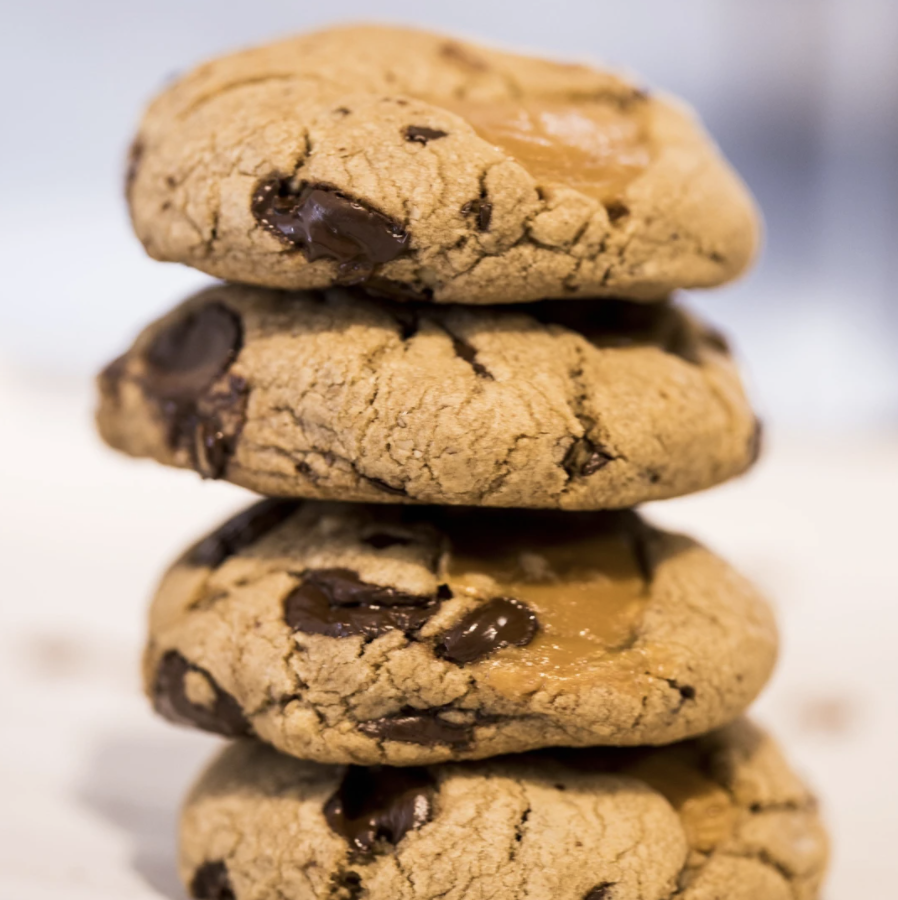 Toronto-based Mary's Brigadeiro creates delicious small-batch chocolate made with local ingredients that can be shipped worldwide (so, no, you don't have to be in the city to get your hands on some).
They've consistently been selected as one of the top three chocolate shops in Toronto by the Toronto Star, but chocolate isn't all Mary's Brigadeiro does. You can also bite into a Signature Brigadeiro Cookie this National Chocolate Chip Day. The Original Brigadeiro is a scrumptious-filled semi-dark Belgium chocolate cookie stuffed with Dark Brigadeiro 70% cacao.
4. Beaucoup Bakery & Cafe
2150 First Street, Vancouver
Vancouverites looking for something sweet to eat might just find their dream pastry at the French-inspired Beaucoup Bakery & Cafe. Whether you're looking for Pain au Chocolat or a Lemon Yuzu Tart, they can surely deliver.
When it comes to chocolate chip cookies, Beaucoup offers not one but two scrumptious choices. Can't decide between the Valrhona Chocolate Chip Cookie and Rosemary Chocolate Cookie? Why not order both!
5. The Night Baker
825 College Street, Toronto
Based out of Toronto, The Night Baker is the self-proclaimed home of the best soft and chewy cookies available. The Classic cookie features dark chocolate chips, walnuts, and sea salt for a delicious combination. Or get a head start on summer with a batch of their Campfire S'mores, with toasted marshmallow, chocolate chunks, and cocoa.
Cookies from The Night Baker can be shipped throughout Canada and the United States, so you don't have to be in Toronto to enjoy them. Their menu switches every few weeks, so there's definitely an excuse to order cookies more often than every May 15.
6. Cookie Mama
1508 14 Street SW, Calgary
Cookie Mama delivers homemade favourites with top quality ingredients, and is a great place to pick up allergy and diet-friendly products like gluten-free, dairy-free and vegan treats.
You have to be in Calgary to get your hands on one of Cookie Mama's Chunkytown cookies, which combine peanut butter and dark chocolate chunks. But if you live in the area, a visit to these local favourites in honour of National Chocolate Chip is well worth it if you're in the area. You can pick up small orders from their retail space during regular business hours and Cookie Mama will deliver larger orders locally.
7. Bubby Rose's Bakery & Cafe
1022 Cook Street, Victoria
Bubby Rose's Bakery & Cafe has been operating in Victoria for over 12 years. If you're in the area and haven't had a chance to enjoy one of their delicious baked goods, this might just be the perfect opportunity. Their biggest seller is the Chocolate Chunk, which seems like a delicious choice—doesn't it?
You don't have to settle just for a cookie either, you can get everything from a grilled cheese sandwich or vegetarian pizza to a lemon loaf or a wild blueberry pie. Perfect for those with a sweet tooth.
Love cookies? Start your own bakery!
Do you dream of  baking and selling your own chocolate chip cookies? There's no better time than now to start an online business and share your delicious goods with others. If you're ready to get started on your business journey, Ownr can lend you a hand!
Ready to start your business? Ownr has helped over 40,000+ entrepreneurs hit the ground running quickly—and affordably. If you have questions about how to register or incorporate your business, email us at [email protected]
Share This Story, Choose Your Platform!