How to Start an Online Business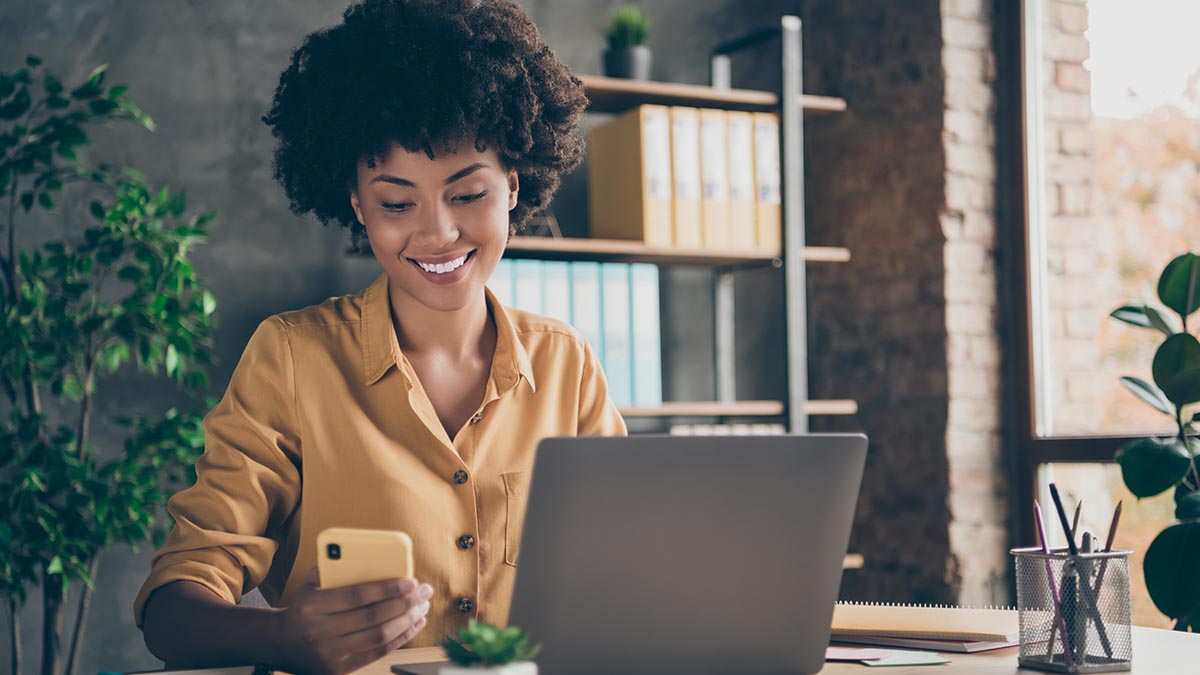 It seems like the perfect time to start a new venture. With over half of the global population actively using the internet, your potential customers are growing larger by the day. So, why not take your business online? If you're mulling online business ideas around in your head, now might just be the time to take the proverbial leap. After all—why not you?
Running your own online business can bring you some serious freedom. You can often work from wherever you like and make money doing something you're passionate about. There are, of course, risks involved. But for the right person, the risks are worth the rewards.
If you're ready to take that leap, you might find yourself overwhelmed with everything you have to do. We're here to help you break down everything you need to do into a series of steps and get your online business up and running. And once you're feeling ready, Ownr can help you register your business.
Find your niche
Every small business starts somewhere.
But contrary to common belief, it's not with your product or business idea but with the audience you serve. It's your niche market.
What is a niche? A niche is simply a body of individuals (prospective customers) united by a particular interest or demographic factors. If you're running an online dog toy store, you're in the dog niche.
The more you can narrow down your niche, the better that can bode for your business. For new entrepreneurs, this often seems counter-intuitive—why wouldn't you want to serve everyone possible to bring in the largest number of sales?
But a business built for everyone is created to serve no one in particular. You need to know your niche.
Figure out how viable your idea is
There's the age-old saying that if you build something, people will come, but that's not entirely true. If you have a great business idea and want some proof (and you should want proof), you should validate your idea.
Validating a business idea is essentially testing it out to see if the market needs (and wants) it or not. The best way to do this is by getting feedback. While you can approach friends and family members to get their opinion, the real gold is in talking to your target audience.
Find members of your target market and ask them what they think of your business idea. Interview them about what they're looking for in a product and find out their current pain points.
It's important to remember that someone liking your idea is not the same thing as them wanting to purchase your product. So, be prepared to make a few modifications or changes based on the market's opinion—serving them starts now.
Research your market
Deciding on your niche is one thing. The next step is to dig into the market you want to enter—so get out your figurative shovels.
When you research a market, you're going further than simply the niche that it serves. Your goal is to determine everything from the business audience to buyer personas. This helps you determine how well your product fits.
You can do this by conducting primary research—like interviews with members of your target market and surveys. You can expand it to using commercial and publicly available sources for secondary research—such as using statistics and trend research.
You'll also want to research the pricing of similar products and services, market segments, and even different campaigns. You want to learn everything you can about your target market so you're well-prepared when you're ready to make your debut.
Determine the demand
With your sights on your niche and your market, it's time to determine the demand for your future product.
Demand is much more than figuring out whether or not people want your product. It helps you eventually create a sales forecast. Chances are you can make almost anything and find at least one person who wants to buy it—but one customer is not enough to consider starting an online business. That's the definition of putting all your eggs in one basket.
You want to figure out how many people are interested in what you want to sell. We often make the mistake of thinking that many similar products on the market mean that it's oversaturated, but it can also mean there's high demand. But demand fluctuates over time, so you want to consider all the factors.
Beyond the amount of demand and what's available, you want to consider what pricing exists on the market right now. How much are people willing to pay for your product, and how much are they paying for similar products now?
Demand is an important factor when starting an online business. You need to know what you're getting into and how you'll fit in.
Analyze your competition
Conducting a competitor analysis can be a great source of ideas. It's possible they've tested out some of the things you're thinking about and failed (or succeeded).
Try not to get too hung up on your competitors—your goal is to serve a market, not beat the competition. In connecting well with your market and serving them better than others, it's entirely possible you may win out your competitors. But let that be a happy accident and not the goal.
To conduct your competitor analysis, you'll want to:
Figure out who your competitors are
See what exact products and services they offer
Find out how they're marketing and conducting their sales
Analyze their engagement with the market and how they approach it
Check out their social media platforms and online presence
The final step to your competitor research is conducting a SWOT analysis. A SWOT analysis measures the strengths, weaknesses, opportunities, and threats for a business. This can be a great way to figure out how you and your business fit into the current landscape.
Put it all into a business plan
Writing a business plan is never a bad idea when it comes to starting a new venture. A plan is an important tool that can help you get your idea into an understandable form and give you a roadmap to guide you as you move along in the process.
There are plenty of times that you'll feel overwhelmed by all of the things you need to do and manage, and as nice as it is to look at your dream goals to keep yourself on track, they can sometimes pile on to that feeling. But a business plan is more of a road map; it can guide you, keep you on track, and remind you what you've set out to do in the first place.
It is also a crucial document to have if you're looking to seek external funding. Banks and investors want to know what you're planning to do and how you expect to make money (and pay them back).
Find the right product
Now that you've exhausted your efforts on researching your market, niche, demand, and competition, it's time to find the right product or service.
You probably already have an idea of what you want to sell, but it's time to think about it in detail. What is it, where will you get it, or how will you make or provide it?
Let's say you want to start an online retail store that sells clean makeup products. You'll need to decide what products you will offer—lipstick, blush, eyeshadow, brushes?
Then who is going to create the products? Are you going to create them yourself, or are you going to get them from a third-party supplier (or multiple suppliers)? What kind of product costs are you looking at, and where is the budget coming from?
It's easy to say you're going to start an online store that sells home goods. As the business's proprietor, there is a lot more to think about before opening up a shop or even stock your store.
Determine your product price
With your product offerings in mind, it's time to think about price.
Knowing how to price products is a challenge for almost every entrepreneur. You want to make money, but you want to be competitive. You don't want to price too high or too low.
There are a number of ways to price your products, but businesses typically use one of four strategies:
Cost-based pricing
Competitive pricing
Demand-based pricing
Arriving at a value-based price
Regardless of which you use, the bottom line is that you want to take into consideration the cost of running your business and how much you need to make to carry a business and pay yourself.
If you price products lower than that, it's ultimately not going to be worth it. You don't want to have to pay to be in business—the goal needs to be making money.
Think product logistics
With all of those products in mind, it's time to think about logistics. Where will you store your products, how will you manage your inventory, and how will you get your products to your customers?
Inventory management
Inventory management is a big topic in physical product sales.
It can be quite pricey to store all of your products at someone else's warehouse (like Amazon), but it can also be a high cost to rent your own space to store them. In either case, a decision has to be made.
Where are you going to store your goods, and how are you going to manage your inventory. If you're expecting to have a lot of inventory on-hand, then you might consider software. If you just have a bit (and need to save the budget), then maybe a spreadsheet could do.
Shipping
Small business shipping is also a big consideration for online store owners.
It can be really expensive to get a product from a-to-b. Costs are determined by factors like the package's size and weight and where it's going. Astronomical shipping costs can limit factors like where you can ship.
For example, you might only be able to ship to customers in Canada because shipping internationally is out of your budget. Just keep in mind that can also cut down on your potential customer market and revenue projections.
Then you need to think about what happens if a package doesn't arrive. Are you going to get insurance? What about tracking?
Spend some time thinking about shipping now to avoid headaches later.
Packaging
Before you send out those products, you have to think about your customer packaging.
We often don't give product packaging a second thought, but it can have a big impact on customer experience. You want your packages to be on-brand, the goods to be well protected, and your customers to feel appreciated.
It's not just the box that the package arrives in, but the inner package and the actual product packaging. Then what about inserts? Instructions? What else goes in the box?
Packaging is a necessary component of online product sales, but it often gets missed until you have to deal with it.
Dropshipping
Dropshipping is a system that can help eliminate or minimize some of the logistic considerations. That doesn't mean you don't have to think about them, simply that there can be less work on your end.
Dropshipping means you sell products that someone else has, and they manage the inventory and ship them for you. It also often cuts the need to purchase the product up-front because you only purchase inventory when someone has bought it from you.
While this option has its own logistical considerations, there are also systems built—like apps in Shopify and WooCommerce where you can not only source your product but know what the inventory numbers look like and order the product shipped to your customer.
For those looking for the easiest and most cost-effective set-up for their online business, dropshipping can be a great option.
Digital products
If you're delivering a digital product or service, you still have to think about logistics, but they're slightly different. In this case, you'll be thinking about packaging as your sales or landing page, as well as what the actual product looks like. For example, are you delivering a beautifully designed e-book or packaging an online course?
While shipping, in this case, is a lot cheaper, you still need to think about how your customer receives the product. Are you emailing your e-book to your customers? Are they headed to your online school on their own?
When you deliver a digital good or service, you still need to think about these kinds of things. Even if they aren't the added expense that you might experience in the retail product world.
Set up your business affairs
With the basics of your business decided settled, it's time to get your legal and accounting affairs in order before you start bringing in the money.
There are a few things to consider: you've got your business name to think about; sales taxes, GST/HST, and dealing with your tax return. There are a lot of business logistics to start thinking about when you're starting your online business.
Plus, chances are you want to be paid for your hard work. You'll be wanting to set up a small business accounting app or work with an accountant that can help you accept and manage the incoming and outgoing money in your business.
While this can all be done on your own, it might be time to seek professional financial and legal assistance to make sure everything is done correctly. And while it doesn't provide advice that can replace the use of a professional, Ownr can help you register a new business and get off on the right foot.
Build your eCommerce business website
There are a number of user-friendly and affordable website builders available to those that are ready to start their own online store. So, when you're ready to get to the fun part, it's time to find the one that works best for you.
Shopify
If you're thinking of opening an online store, chances are you've heard of Shopiy. It's an all-in-one eCommerce platform designed so that anyone can start an online retail store.
Shopify is a good choice because it's affordable, user-friendly—you won't have to fight with online payment systems or struggle to set up an aesthetically pleasing design, and built with a specific purpose in mind.
Best for: Those looking to build a comprehensive online store but need something user-friendly.
WooCommerce
WooCommerce is easy enough to use, but it's not as user-friendly as a platform like Shopify. You also have to have a website on a CMS platform like WordPress to build your website.
That said, there are a number of plugins that can be added to your WooCommerce store to make it function how you want it to. There is also a ton of documentation to make your set-up journey easier.
Best for: Those looking to build an online store, but who want more customization ability and have a tad bit more technical knowledge.
Squarespace
Most know Squarespace as a website building platform or a CMS, but it can be much more than that. It has powerful capabilities when it comes to designing your online platform and displaying products.
There are plenty of tools available to design an eCommerce site, whether you're going to run a blog that makes a profit through affiliate marketing or want to run a small business where you sell homemade candles.
Best for: Small business owners looking for an easy-to-use drag and drop system that can handle a blog, business website, and/or store.
WordPress
WordPress is one of the most-used website platforms out there. People who start a business on it enjoy the ability to customize their user experience because there's a lot more flexibility with the platform.
This is a great option for an online business where you want to make money through affiliate marketing or another business model. It's less applicable for a retail store unless you have more technical skills.
Best for: Online businesses that want a more flexible website; while there are store capabilities through plugins like WooCommerce, it's much better built for blogs.
Launch your business
With your business, the logistics all in order, and your legal and financial affairs in order, you're ready to finally launch.
However, effectively launching your business is much more than simply pressing the publish button on your site. It's about getting people to your website and making sales.
A good launch starts with a plan—how are you going to get customers or clients? How are you going to convince them to make a purchase? And, perhaps most importantly, how are you going to get them to share their experience and come back for more?
Don't just launch, springboard!
Get traffic to your site
You're up and running; now it's time to your sights on getting that traffic. Your business is not going to make any money if no one knows it exists or visits your website. You need customers.
Your first step is to optimize your business website for search engines. A site that can be found is one that can make sales. It's important to ensure that your website is built with search engine optimization in mind: your product descriptions, images, blog content, and even the about page.
With a fully-optimized site ready to be visited, you're ready to think about advertising techniques. Much of getting people to your site (especially when you have a brand new online store) is going out to find your audience and reel them in.
Advertising can be done in a myriad of ways, but some of the most popular for businesses trying to break into the market include:
Google and social media advertising
Public speaking engagements (for low cost, think podcast guesting)
Trade shows and networking events
Referral marketing
It's best practice to not simply start advertising and marketing, but instead to make a plan. Having a marketing strategy is a great way to layout what you want to accomplish and when.
Take advantage of social media
Social media is an important marketing tool for online businesses. How you utilize the power of social media will greatly impact the success of your online business, so it's likely to be a big part of your promotional strategy.
Platforms like Instagram, Facebook, and Twitter can help you establish and build relationships with your target market. It helps to get your brand name out there and lets people know you exist.
When it comes to creating your social media strategy, you need to decide where you're going to post, how often and what you're going to post about. You'll also want to think about your brand's personality and how it's going to shine through.
Evaluate your success
Now that you're out there in the wild and customers are pouring in (hopefully), you'll want to step back and evaluate how you're doing.
No matter how well you plan, not everything is going to work out how you want it to. It's important that you stop on a regular basis and figure out how well you're doing and what you can start to improve on.
Improving your process is incredibly important in business. A growing business is one that's continually improving and making the experience with it better. You won't get everything right the first time, and that's ok. It's just business.
As you grow, you'll likely outgrow aspects of your business. This is a good opportunity to not only evaluate how you're doing but also to decide how the products and services you use to run your business are working for you.
Scale the business
Chances are you want your business to grow (in business, it's sometimes referred to as scaling). You'll want to expand your customer base, sell more products and make more money—even hire staff when you've got the need.
But all of that means you have to start thinking about your business's future. Starting a business is a big feat on its own, so it's not surprising that entrepreneurs tend to plan to the point of opening and getting their first customer. But once you're going, it's time to expand your thoughts so you can expand your business.
This can mean bigger marketing campaigns, outsourcing parts of your business, hiring staff, and improving your customer experience. So, when you're ready to start thinking about scaling, it's time to grow your plan.
Start your business today
Starting a new online store is a big step. But while it might seem overwhelming, it's totally doable. If you have a passion for your product and a focus on your niche, it will shine through to your customers.
Ready to start your business? Ownr has helped over 100,000 entrepreneurs hit the ground running quickly—and affordably. If you have questions about how to register or incorporate your business, email us at [email protected].
Share This Story, Choose Your Platform!