What is the Best Degree for an Entrepreneur?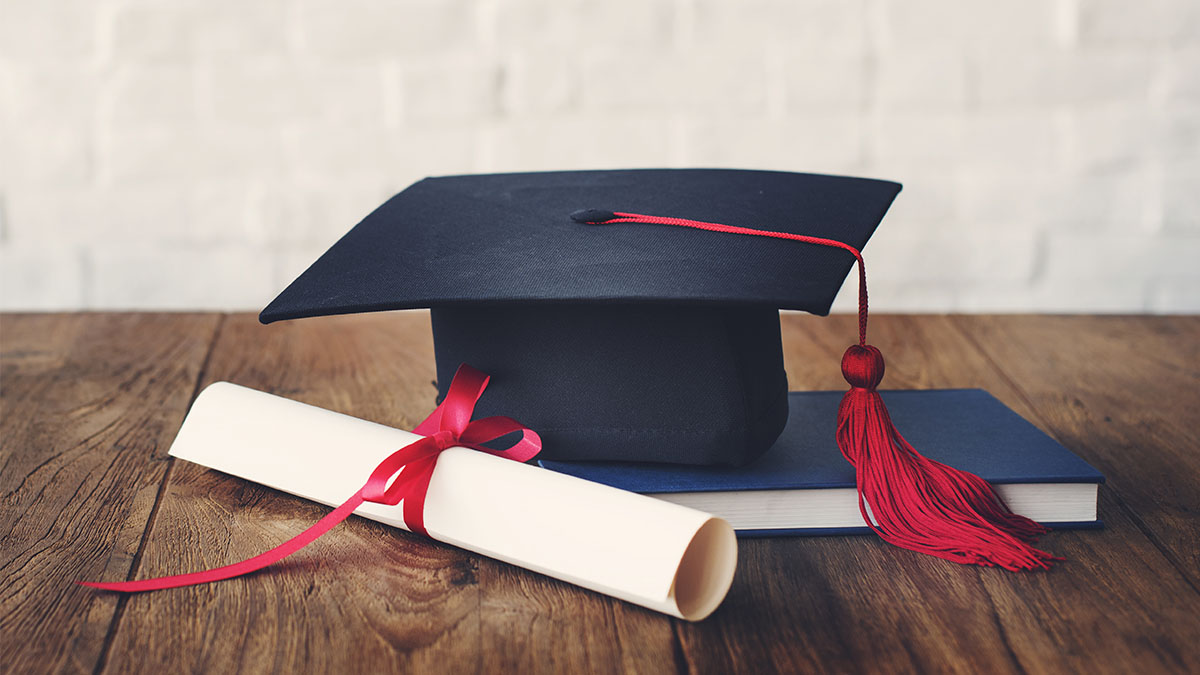 One of the great things about starting up your own business is that you can do it any time—you don't need a specific degree or certification to become an entrepreneur. That being said, taking the time to study can be a valuable decision towards ensuring your future small business gets off the ground.
Depending on the industry you plan to work in, a degree can teach important specialized knowledge that you'll need to make your business a success. If you have dreams of being the brains behind a tech startup, a computer science degree might be your first step to making that a reality. If your goal is to launch a clothing store, a marketing degree could teach you invaluable strategies and skills to reach customers and increase sales.
Do entrepreneurs need a degree?
Maybe you have some entrepreneur experience behind you—but you're not sure exactly how you want your next endeavour to look, or how you can make it a true success. Or maybe you're one of those hopeful entrepreneurs out there who don't have much of a plan yet beyond the dream of someday starting a small business.
This is where a degree can really come in handy for entrepreneurs—for both those with prior experience and those without. A degree in business or entrepreneurship allows you to learn about the business world, make connections, and even develop your future business plans. If you want to be an entrepreneur but aren't sure where to start, studying might provide a much-needed path to clarity.
That said, you don't necessarily need a business degree or similar to become a successful entrepreneur. There are many different degrees that can be hugely beneficial to people thinking of starting a business, and you might be surprised by some of them. Finance, accounting, and economics come to mind as areas of study that entrepreneurs would find useful—but there are talented business leaders out there with degrees in philosophy, psychology, and a diverse variety of other disciplines under their belts.
What type of study is best: online or traditional degree?
Getting a degree is a major decision (no pun intended!). There are pros and cons to weigh before you begin post-secondary education, whether you're fresh out of high school or choosing to study later in life to explore a new career. No matter what kind of institution you study at, degrees in Canada all come with some costs. In addition to those tuition payments, you'll also want to take into account that you won't be able to work full time during your studies.
Postsecondary education is popular in Canada, with over 50% of adults holding a university degree or college diploma as of 2018. What Americans know as a college degree is actually a university degree in Canada: our universities can give out traditional degrees such as bachelor's, master's, and doctoral degrees.
Colleges and other educational institutes typically give out diplomas and certificates rather than degrees. A bachelor's degree will usually be more expensive than a college diploma and usually takes four years to complete, while college diplomas tend to be shorter.
If you're seeking a more flexible and affordable way to study, an online degree may be a good option for your school search. Studying online can free up more time for work and business planning on the side, and the costs may be lower than a traditional in-person undergraduate degree.
13 of the best degrees for aspiring entrepreneurs
As you begin your school search, whether for university or an online-only program, you'll want to consider school rankings as well as costs, degree level you hope to attain, and degree programs offered. The best degrees do tend to be more expensive. You'll want to draw up a plan of how much you are willing and able to spend on a school to help narrow down your best options and decide what degree program is right for you.
Here, we dive into some of the best degrees for entrepreneurs, from entrepreneurship degrees to computer science to psychology.
1. Business degree
Entrepreneurship requires a range of diverse skill sets and knowledge, and a good BSc business degree will touch on various subjects such as accounting, business management, and finance. Undergraduate business degrees provide a great foundation for further study in management or business administration.
Studying business is often the first pick for people hoping to become entrepreneurs since strong business skills and an understanding of the business world are crucial to entrepreneurial success. With a business degree, you'll gain transferable skills that can help you start a business and keep it running smoothly. What's more, many business degrees now touch on entrepreneurship specifically.
2. Finance degree
Studying finance means gaining a solid base of knowledge in accounting, economics, and business of course, also touching on HR, management, and more. Personal finance, banking, and tax preparation are all potential areas of further focus for students who complete finance programs.
Finance is an ideal choice for future entrepreneurs looking to get a good background in accounting, risk management, corporate finance, and similar areas of financial knowledge that will be sure to be of use in keeping a successful business running. Finance does overlap with business programs in many ways, but finance might be a better program choice for you if you have a particular interest in math.
3. Accounting degree
Students of accounting will learn the ins and outs of financial statements, taxes, and generally how to evaluate the financial health of any business. An accounting program can be a first step towards becoming a Chartered Public Accountant, or it can simply provide a foundation for a future business career.
Accounting can be a challenge for an entrepreneur without much knowledge in this area, so you'll save yourself some major headaches down the road if you're able to be your business's own accountant. With a strong accounting background, you'll be able to confidently track growth, balance budgets, make informed decisions about products and sales, and do your own taxes with ease.
4. Economics degree
A degree in economics can be a good choice for people interested in finance and business and want to broaden their understanding of how politics and history shape these worlds. Studying economics involves dealing with macroeconomics, which means looking at economies on national and international scales, and microeconomics, which focuses on smaller economic actors from businesses to individuals.
It's easy to see why economics is a good degree option for future entrepreneurs. A background in microeconomics will help you better evaluate the viability of business ideas, understand how supply and demand impact your business, make predictions about customer behaviour, and stay on top of changes in the market and how they may affect you.
5. Graphic design degree
Studying graphic design typically includes a focus on designing for print, web, or video. Students might still choose to learn skills across a range of design disciplines encompassing everything from product design to user experience design. While many people might assume studying graphic design is reserved for those with a super-creative disposition, this field has a very analytic side to it as well. It can definitely also appeal to more left-brained thinkers.
A background in graphic design confers a serious advantage to entrepreneurs working in visual-forward fields. If your small business involves any kind of product design or sales of products, you're going to need an eye for design. A good grasp of design can be invaluable as you work on branding your small business: creating an online presence, deciding on a logo, signage, and all those other visual elements can really make or break a business that's just getting started.
6. Philosophy degree
Students who major in philosophy have the opportunity to study a wide range of topics. When you study philosophy, you're studying the very nature of existence and what it means to be human. A philosophy degree will involve a ton of reading, intense essay writing, and the chance to finely hone your analytical and critical thinking skills.
Philosophy probably isn't a path of study that comes to mind for many future entrepreneurs. But the logical reasoning and persuasive writing that philosophy students learn are highly sought after by many companies, and they can benefit you as you launch your own business. Strong critical thinking and reasoning are crucial for a successful entrepreneur, and studying philosophy is one way to develop that ability while also improving your writing and communication skills.
7. Marketing degree
A marketing degree gives students in-depth knowledge and practical skills in advertising, social media, and communications. Studying marketing includes learning how to identify customer bases and markets, work effectively with clients, and build a recognizable brand.
Marketing is a clear choice for entrepreneurs: learning the ins and outs of marketing can help your business start growing in those early days before you're able to hire someone else to do your marketing for you. And beyond simply marketing your own small business, a degree in marketing will help you better understand how to position your product or service, identify the values driving your business, and better pitch your products and services to investors, clients, and collaborators.
8. Communications degree
A communications degree focuses on understanding effective communication, typically in the context of industries such as law, business, and media. As a communications major, you'll do a lot of writing and research, learning various skills relevant to marketing, journalism, public relations, human resources, and more.
Studying communications can help you develop solid written and verbal communication skills that a strong business leader needs. At all levels of management, good communication is key. From working with a difficult client to firing an underperforming employee or problem-solving for a dissatisfied customer, entrepreneurship presents many challenging situations where a top-notch understanding of communications is crucial for success.
9. Computer science degree
It's not hard to see why computer science has become such a popular area of study—even beyond working within the tech industry, a CS degree opens up doors for job opportunities in finance, health care, government, and communications, just to name a few. Beyond the basics of computer programming and web development, students in CS might work with mathematics, machine learning, robotics—the sky's the limit. And Canadians are in luck: many school rankings put Canadian universities on the top of the world list for CS programs.
Want to be the next Steve Jobs? You're going to need a solid computer background if you're interested in working in the tech industry. Many tech entrepreneurs are also self-taught, but a CS or IT degree will give you a definite advantage as well as the opportunity to learn from those in the know. No matter what type of entrepreneur you are, computer science knowledge is useful in building out the digital side of your business; and the creativity and problem-solving required in computer science programs help build skills any business owner needs.
10. Environmental science degree
Environmental science is a very multidisciplinary area of study that offers exciting future pathways for work in a variety of scientific fields. As a fairly new degree of study, environmental science encompasses studying the environment and how humans impact it, incorporating fields such as chemistry, biology, physics, social science, and more.
As an entrepreneur aiming for success in a scientific industry, a background in environmental science can be advantageous. If your business deals in areas involving resource management, this degree will give you a useful base of knowledge to draw from. And the rigorous research and study you'll have to complete as an environmental science study will also help build entrepreneurial skills.
11. Engineering degree
Engineering in Canada is divided into several different areas of focus: mechanical, civil, industrial, and electrical are the main ones. All students of engineering learn a foundation of scientific knowledge that they apply to their area of specialization. In Canada, students hoping to become professional engineers will need to obtain Professional Engineer accreditation. Even without this, there's also a lot you can do with an engineering degree across many STEM-focused careers.
Engineering offers a powerful foundation for entrepreneurs to build on. The range of technical knowledge and skills you can learn in all areas of engineering can have many useful applications for your business. For those entrepreneurs creating a business in a science or tech industry, an engineering background can offer a strong edge to set you above competitors. Plus, the logical, scientific perspective you'll gain from an engineering degree can help you bring an analytic lens to business planning.
12. Entrepreneurship degree
Entrepreneurship degrees are fairly new on the university scene, and you might be wondering what's different about studying entrepreneurship as opposed to business. The key difference between these degrees is that an entrepreneurship program will typically focus more on learning practical skills around reasoning, planning, goal-setting, bootstrapping: all important elements of building a business.
An entrepreneurship degree isn't essential for hopeful entrepreneurs, but it can certainly be an effective way to gain the skills you'll need to get your business idea rolling. Perhaps even more importantly, these programs can introduce you to your future peers in the business world, helping create the connections that'll help your business succeed.
13. Psychology degree
Becoming a psychologist or counsellor is far from the only option for students of psychology. This versatile degree prepares students to work in a range of fields, equipping you with a broad base of knowledge about the human mind, behaviour, and society. Going on to work in marketing, advertising, and teaching are all common outcomes for psychology students.
As an entrepreneur, psychology can provide a valuable background in understanding relationships, communication, and how people think. Just as psychology students often go on to work in marketing and adjacent fields, budding entrepreneurs can use a psychology degree to gain an important understanding of how to market products and appeal to potential customers.
Final thoughts: Should you do an MBA?
An MBA, or Master's of Business Administration, is a frequent degree choice for entrepreneurs. This hands-on degree focuses on getting students ready for business careers, imparting useful skills in management, leadership, and general business knowledge.
Many people choose to do an MBA to gain a generalist business background. An MBA can be especially useful if you aren't quite sure what area you want to specialize in, or if you do want to become an entrepreneur versus working in a different area of the business world. But keep in mind that an MBA isn't a prerequisite for a business career—people from a wide variety of backgrounds go on to become successful entrepreneurs.
Ready to start your business? Ownr has helped over 100,000 entrepreneurs hit the ground running quickly—and affordably. If you have questions about how to register or incorporate your business, email us at [email protected].
Share This Story, Choose Your Platform!