Business Ideas for Small Towns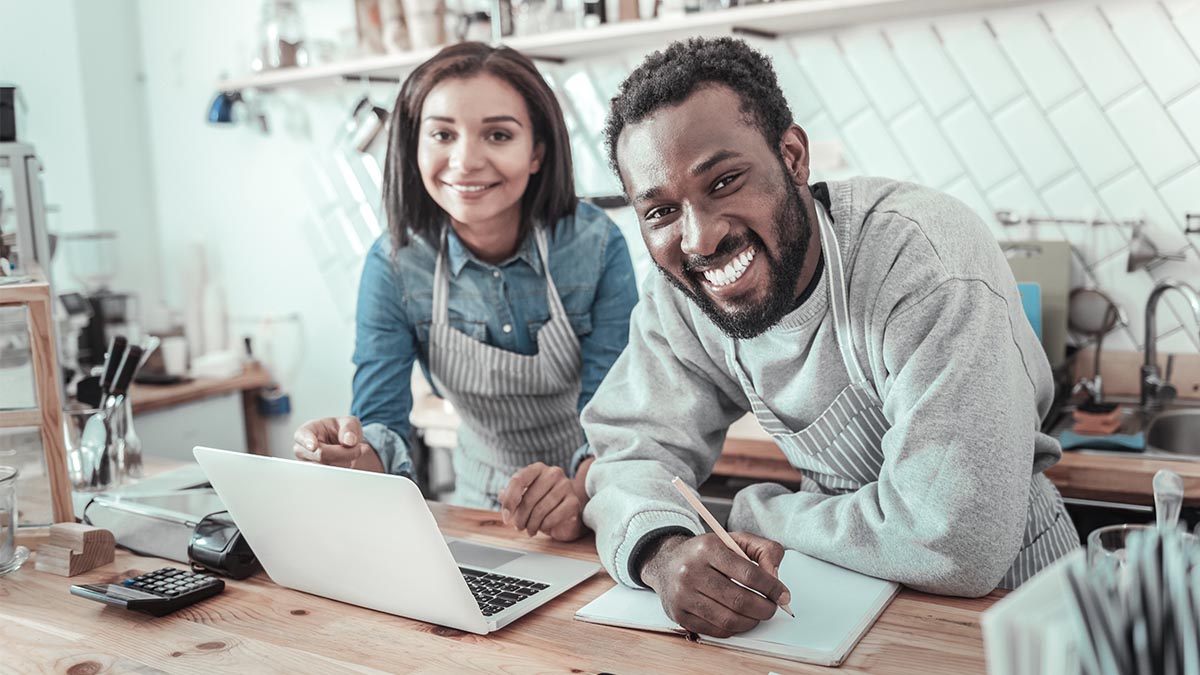 What do small towns and successful restaurant menus have in common?
Rather than jamming a whirlwind of shops onto sprawling sidewalks or cramming too many culinary creations into a 10-page menu, small towns and good restaurants thrive when they perfect the essentials for their residents and customers.
For those who grew up in a big city, moving to a small town can be a bit of an adjustment, especially if the end-goal is to start a new business venture. But, with fewer competitors in the market space than in a metropolitan city, small business owners stand to turn a fast profit if the idea fits.
So, besides the local grocery store, gas station, wine and liquor store, veterinarian clinic, and vintage diner, what are some small-town business ideas?
The following is a list of business ideas for small-town entrepreneurs looking to make their mark.
Coffee house and java bar
Every small town needs a neighbourhood coffee shop.
It doesn't have to be a fancy cafe—as long as your business serves fresh coffee, espresso-based beverages and a selection of teas, you'll do just fine. Once you've covered your bases, you can always expand your product inventory to include a selection of pastries and cakes or soups and sandwiches to create a cozy café.
Many coffee shops across Canada also apply for a liquor license, which not only enables them to create hand-crafted alcoholic dessert coffees for their guests but is also a smart way to make even more money.
Opening a coffee shop can be done in several ways: you can purchase an existing franchise and carry on according to the brand, you can buy an existing coffee shop and put your own spin on it, or you can start from scratch.
While buying a business might sound easy enough, remember that a coffee shop likely has an existing clientele, so it could be tricky to keep those customers, should you wish to reinvent the menu and make it fully your own.
Doggy daycare and spa
If you've always loved animals, opening a pet grooming salon could be a great business idea.
Any pet owner will tell you that, much like veterinary services, pet grooming facilities are crucial.
Think about it: would you want to drive all the way into the city, and waste time and gas money, just to get your hair cut or your nails done when there's a similar business right in town?
According to a recent report, the pet food industry in Canada alone grew by more than 500 million dollars in retail sales between 2006 and 2016 and is now worth approximately 1.9 billion Canadian dollars. With more and more Millennials opting to focus on their careers and raise "fur babies" instead of modelling their lives around the same patterns their parents did a generation before them, there's plenty of opportunities to break into this niche market.
Opening a doggy daycare and spa is a great business idea, and there is a wide range of services you can offer to pet parents. These kinds of facilities are a "home away from home" for pets while their owners spend upwards of eight to 12 hours at the office, who want their pets to be entertained, but simply don't have the time.
While opening a doggy daycare sounds like the ultimate dream job, it's a lot of hard work, and some degree of animal knowledge and behaviour should be key hiring traits in any employees you choose to bring on, whether part-time or full-time.
Boutique shop
The majority of small towns do not have massive indoor shopping malls or even plazas packed with retail outlets to purchase clothing.
Opening a boutique in town with reasonable business hours and reasonably priced clothing or accessories can encourage consumers to shop locally and also secure a large portion of the demographic that would otherwise be driving into the big city.
If you're thinking of opening up a boutique, it's important to consider the following:
What is your long-term goal?
What kinds of products will you sell, and where will you purchase them from?
How can you become profitable enough to open up a second or even a third location?
All of these questions can be answered once you begin to understand more about the demographic of the community you live in. Do your research: is there a competitor clothing boutique in town? If yes, how can you set yourself apart and attract a loyal clientele?
Another important factor to consider is the ecommerce channel. Unfortunately, many quaint, small-town clothing boutiques lose to the big-box retailers because they don't offer attractive offers, like online shopping, free shipping, or special promotions from time to time.
Before you consider purchasing an actual storefront, establish your ecommerce platform so that, once you have leased a space you can sync both the online platform and the retail environment seamlessly.
Bakery and ice cream shop
Whether you've always loved baking or simply love the smell of fresh chocolate chip cookies in the morning, opening a bakery shop in a rural area serves the community in ways that a local restaurant or grocery store can't.
Before you open your bakery, consider what kinds of products you'd like to sell.
For example, will you specialize in cakes, or will you branch out to be a full-service bakery that creates everything from homemade donuts to hand-painted macarons?
Do some research to see if there are currently any bakeries operating in town, and, if there are, take notes of what they offer and what they don't. If there are currently no gluten-free or nut-free bakeries, this could be an avenue worth exploring.
Once you've established your customer demographic, you have to decide whether you want to operate as a storefront or as an online business. With the majority of Canadians now working from home due to the COVID-19 pandemic, many businesses, including bakeries, have created a successful online business model that allows them to bake from home and sell via their business website to their customers. Running a bakeshop from home can also help out with lowering the cost of start-up expenses, as it's likely that you own a great deal of the tools, and you won't need to pay to rent a new space.
As with any business involving the food and beverage industry, you'll need to make sure you have all of the proper food handling certificates and licenses in place before operating to the public.
If you're running a storefront bakery, adding an ice cream shop is a smart business plan, especially if you live in a traditional summer town or tourist haven.
Opening an ice cream shop should be a sustainable business venture, not a seasonal one, and that requires product research. The reality is, most ice cream shops in Canada make the majority of their revenue in three months but have to pay rent and other expenses year-round. For this reason, combining a bakery and an ice cream shop is a smart idea that can bring in money year-round—even when the temperatures in Canada dip below zero!
Bed and breakfast
With the rise of Airbnb, the traditional bed and breakfast model seems to have quieted down. But, running your own B&B offers something that Airbnb simply can't—warm hospitality with a genuine, human element.
While staying in an Airbnb provides overnight guests with free range of the household and a price that's often cheaper than a hotel in town, they're responsible for cooking their own meals and do not have access to little luxuries, like turndown service.
There are countless factors to consider before launching your bed and breakfast business, but, namely, you should be an expert in the destination you're opening it in, and you should be a people person.
Those who choose to stay at a B&B are generally looking for a relaxing getaway and should turn to you for everything and anything from restaurant recommendations in town to nearby sights and attractions to explore.
A bed and breakfast is one type of business that requires a great deal of planning and a solid business plan.
Calculating nightly rates aside, each room you rent will need money set aside for room furnishings, cleaning services, laundry and linens, and food and beverages. You should also plan to set aside funds to hire staff, as any more than five rooms is a lot to take on for one or two people.
Secondhand clothing store
Much like having a boutique in town, having an economical and affordable secondhand option is also a great alternative.
While there are still big-box thrift shops, like The Salvation Army and Goodwill, tons of locally-owned thrift shops that focus on a niche market have started popping up across Canada.
For example, some secondhand shops only sell vintage clothing items, while others offer pre-loved wedding or prom dresses. If you're going to open a second-hand clothing store, figuring out what kinds of clothes you'd like to sell is the first step.
Next, you'll have to figure out where you're going to get the used clothes from. It's important to make sure that whatever garments your store specializes in, there's ample stock to keep restocking from.
For example, opening a second-hand clothing store that sells everyday fashion is likely to be more successful than one that specializes in something very niche, like pre-owned handbags, because everyday clothing is something that never stops being needed, especially at a discounted rate.
Having the right clothes in stock will attract the right audience, which is the next natural line of progression in starting a used clothing business. When you're considering your audience, you should also consider where the location of your business will be. For example, if you're looking to target Millennial shoppers, being within walking distance from a high school or college is a smart move, as opposed to being somewhere accessible by car.
Finally, you'll need to come up with a pricing system. As pre-owned clothing is not subject to retail pricing, you have the flexibility to charge what you think is fair, so long as it will turn a profit while retaining customers.
Restaurant and lounge
Opening a restaurant and lounge is hard work, but ultimately, a great business idea, because every small town needs a good place to grab a bite.
While bustling cities are known for their chain restaurants, small-town restaurants have the upper hand in the sense that their restaurants (and whatever is on the menu) can only be found in one place.
A small-town restaurant has the potential to attract a steady stream of customers, especially because fast-food chains aside, those who live and work in town will appreciate having somewhere to grab a hearty, home-cooked lunch from time to time.
If you're looking to start your own business in the restaurant industry, here are a few tips to keep in mind:
Establish a brand: what are you good at, and what do you want your restaurant to be known for?
Don't do too much: rather than trying to offer everything, focus on the meals/dishes you excel at. Get to know your niche, and create a strategy to excel at it.
Get to know your client base: who are your customers? If you live in a small town that's known for employing tradespeople, chances are, you'll have an early breakfast rush, but the afternoons could be slower. Is it profitable to stay open for breakfast, lunch, and dinner? These are things you'll start to realize the longer you live in your town.
Consider the homemade route: most small towns already have their staple Tim Hortons and McDonalds. A restaurant that serves homemade products could be the key difference. Plus, it will give you an advantage, because nobody else will carry the exact same products you do.
Service is everything: small towns are known for their warm hospitality, and by mimicking that behaviour, your customers are sure to come back.
Bookshop
Almost every small town has a library where its residents can borrow books, but not every rural area has a bookstore.
Opening a bookshop is like opening up any retail business—first, you'll need a permit from the city.
Second, it's a great idea to identify a niche market. What kinds of books do you want to sell, versus what your target audience likes to read? While it's not a bad idea to offer a bit of a variety, like any small business, it's important not to go overboard and offer too much.
If you'd like to operate your bookshop out of a storefront, you'll need to secure a venue. Whether you choose to lease or buy a space, the design concept should be warm and inviting. Much like home, the major bookstore retailers have started selling home decor and treats. A smart business idea could be to partner with another local business and promote the products in-store.
This allows customers to browse for other items while browsing in the bookshop, which means they're likely to stay longer, and you can work on establishing a relationship.
Running a bookshop online is another option. If you're planning on selling books online, make sure your website is easy to navigate. All books should be categorized, whether that's by author name or genre. The website should also list all of the prices, and include a detailed description of what the book is about since your customers can't read the back cover themselves.
Flower shop
Flowers can be enjoyed for every occasion, whether it's a birthday, anniversary, wedding, or other celebration. Retail floral sales also come largely from the funeral industry, another market that will always be in business. For that reason, opening a flower shop is a small town business idea that will surely do well if done right.
If the small town you live in does not already have a flower shop, chances are, its residents must purchase any floral arrangements from the local grocery store. However, selections at the grocery store are often limited and don't always meet the needs of the customer.
Before you plan on opening a flower shop, check to see if there is already another one in business because chances are, they're already dominating the funeral and wedding retail business. If that's the case, you should make it your mission to offer floral arrangements that your competitor does not in order to attract a new customer demographic.
As an owner, you will also need to budget to purchase the flowers at a wholesale price and find a space to open a storefront. While operating online is also an option, the floral market is still largely sentimental, and therefore, many people prefer to visit the shop in person.
Hair salon
Much like our four-legged friends, everybody needs a haircut, and therefore, a hair salon or a barbershop is not only a successful small town business idea but arguably an essential one.
Most hair salon owners have trained professionally as licensed hairstylists for years prior.
Securing a permit and the right space aside, one of the main things to establish early on is what kind of salon you want to be.
Who are your clients? Will you cater to a specific clientele, or will you offer services to everyone?
Hair salons today are not what they used to be, with some of the high-end ones going so far as to incorporate full-service coffee bars and wine bars into their service packages. Before starting, it's important to consider what kind of customer you'd like to attract and make sure that you build out your services around that. For example, if the general population in your town earns between $40,000 to $60,000 CAD a year, charging $150+ CAD for a haircut and blow-dry might not be the smartest business move.
Your customers should feel comfortable and at ease when entering the salon, and that starts with the pricing model.
Microbrewery
Many small towns have a go-to restaurant and a local pub to grab a pint with friends.
However, not all small towns have a microbrewery.
Starting a craft brewery in Canada is a big leap, but it has all of the potential to be a big payoff. Much like its name suggests, a microbrewery is a small-scale brewpub that makes its money by offering a limited selection of specialty beers, often sold locally.
For this reason, microbreweries are often a community effort, meaning they're a great small town business idea that allows for the cross-promotion of products from other local sources.
Starting a microbrewery is usually a costly business venture. The three major costs are renting the space, purchasing the microbrewery equipment, and all of the fees associated with those first few months of operating as a start-up venture.
Once those aspects are taken care of, you'll need to secure the proper licenses and permits affiliated with starting a business that serves alcohol, as well as applying for insurance—both these costs vary by province.
Unlike a typical pub, breweries deal with suppliers rather than customers directly. You'll want to know the major distributors in your area and form relationships to influence them to start selling your localized products. In order to truly turn a profit, those interested in starting a microbrewery should be prepared to:
Find a trusted distributor who is experienced and willing to sell craft beers to a large demographic;
Keep your equipment and your product selections up to date;
Consider investing in marketing (think local pop-ups) in order to gain brand recognition and network with your community—these are the people who will purchase your products.
Food truck
No longer just a last-minute resort for a guaranteed greasy burger and fries at the side of the highway, food trucks have made a comeback over the years and are now an increasingly popular small business idea.
Rural areas are often limited in their dining options. Operating a food truck can complement the existing restaurant business scene while driving a profit for yourself and the entire town.
While many food trucks simply operate as an extension of their storefront restaurant, other food trucks start straight from scratch. This means generating a business plan, securing a vehicle, crafting a menu, and being in charge of purchasing orders (equipment and product).
Starting a food truck as opposed to a restaurant comes with many advantages. The biggest one is that you can move around freely and target multiple customer demographics at any given time. All food trucks require a business license as well as the proper food handling certifications.
On top of that, you'll need a propane license. There are also certain rules to follow when it comes to where and when you can operate your food truck business. These differ by province and city, so it's important to check before you start.
Once all of these factors are taken care of, it's time to create your menu. Many food truck businesses opt for supporting locally-sourced ingredients, which, in a small town, can make all of the difference, as it allows you to get to know your supply chain better.
A strong food truck business will offer foods that traditionally cannot be found anywhere else in town, so do your homework, ask around, and get to know what your community is lacking.
Which small-town business plans really work?
Starting a business in Canada is no easy feat. On top of start-up business costs, being your own boss involves a lot of time, dedication, and sacrifice in order for it to work.
In the beginning, you might not have the tools and resources saved to allocate for additional employees, and for that reason, you're in charge of whether your small business thrives or fails. It's a bit of a learning curve, but with the right business plan, marketing materials, and support, there are plenty of solid small-town business ideas that will serve rural areas well.
From opening up a company that's deemed essential to launching a business that caters to a select niche market, the opportunities are endless.
Ready to start your business? Ownr has helped over 100,000 entrepreneurs hit the ground running quickly—and affordably. If you have questions about how to register or incorporate your business, email us at [email protected].
Share This Story, Choose Your Platform!