Ownr by RBC Ventures Acquires Founded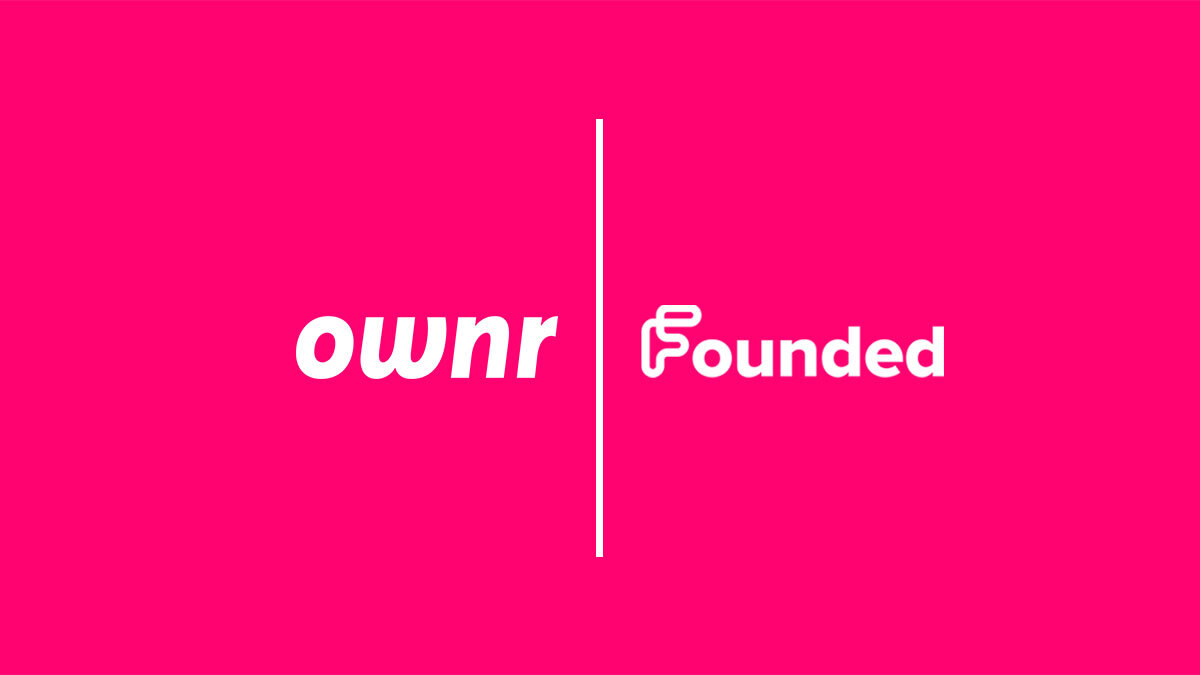 When Ownr started in 2017, we had one overarching mission: providing entrepreneurs with the tools and resources they need to succeed. Since then, we've helped over 23,000 small businesses launch and build their brands. We've seen incredible resilience in the face of the challenges COVID-19 brought in 2020, met side hustlers who pursue their passions part-time while working 9-5 (and beyond), and are eagerly awaiting the next crop of innovative business ideas.
While we've been watching entrepreneurs grow and thrive, we've been doing some growth of our own behind the scenes. Today we're extremely excited to announce that through our parent company RBC Ventures, we have acquired the all-in-one online business legal platform Founded.
What is Founded?
Founded provides businesses with the ability to automate sophisticated legal tasks like incorporations, equity management, and legal agreements while saving thousands of dollars in legal fees. Founded also launched in 2017 when three old friends, two lawyers and one software engineer, came together with the goal of making legal more accessible and transparent for businesses.
Since then, Founded has grown into Canada's leading all-in-one legal platform, working with thousands of businesses, law firms, accounting firms, and large enterprises to provide a fast, intuitive and collaborative legal experience.
Why now?
We know that starting and managing a business is tough—something that rings truer now more than ever. By bringing together our respective tools, services, resources, and passions for helping small businesses, we can offer even more solutions during this challenging time. Everything we do is rooted in supporting small business owners, making their lives easier, and creating tools to allow them to focus on what matters the most—growing their business.
Despite all the challenges that come with business ownership in 2020, we've seen more new businesses starting than ever before. Canadian entrepreneurs have shown us how dedicated they are to their path and we want them to know we are just as dedicated to enabling their success every way we can.
What does this mean for Ownr and Founded moving forward?
For now, the two businesses will continue operating as usual. Over the coming months, we'll be integrating our products and services to bring the best business formation and legal tools together under one roof.
Acquiring Founded is the next logical step for Ownr as it enables us to work towards our larger goal of helping entrepreneurs at every stage of their journey. We can't wait to see what Canadian business owners do next, and we'll be there every step of the way.
Ready to start your business? Ownr has helped over 100,000 entrepreneurs hit the ground running quickly—and affordably. If you have questions about how to register or incorporate your business, email us at [email protected].
Share This Story, Choose Your Platform!