How to Get the Most Out of Trade Shows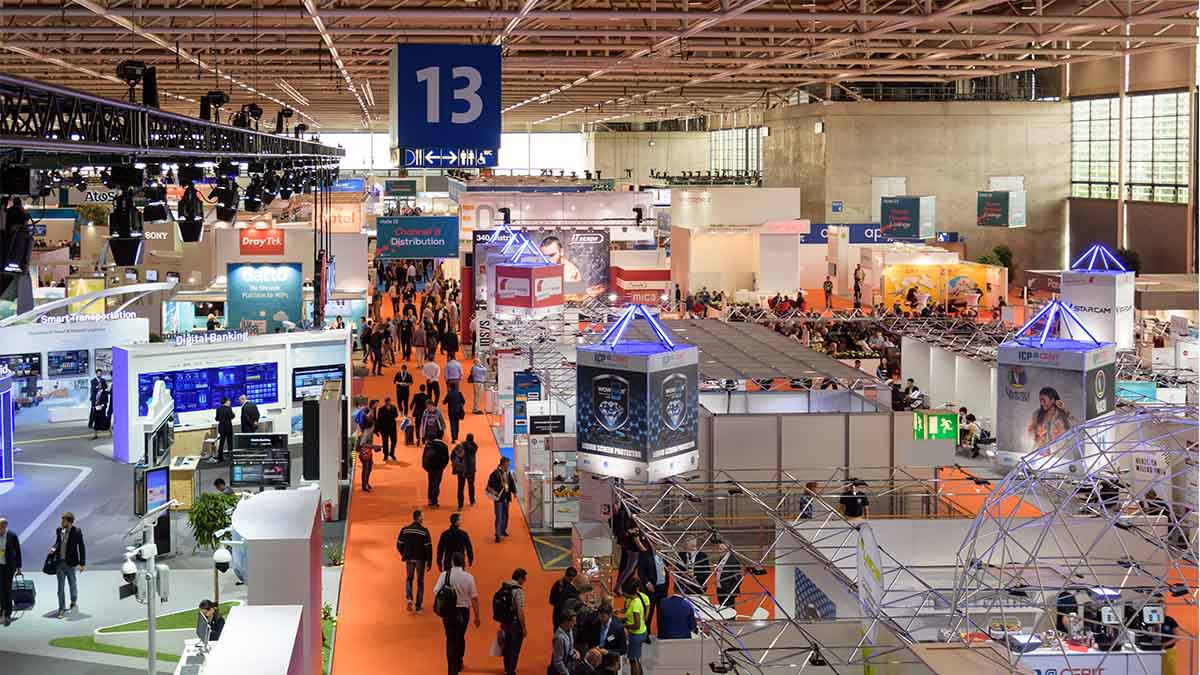 Participating in trade shows can benefit your business in many ways. But if you don't have experience with them, they can be a little intimidating. To help you properly prepare, we are going to discuss what trade shows involve and how to get the most out of them.
What is a trade show?
A trade show is an event that brings together members from a specific industry. It involves companies setting up booths to display and discuss their latest products and services.
Some trade shows include vendors from all different areas of a particular industry, while others focus on a more specific niche.
Trade show examples
To give you a better idea of what they can involve, here are some examples of popular trade shows:
What happens at trade shows?
Major trade shows usually take place in large convention centres and last for several days, attracting attendees from around the world. Local trade shows, on the other hand, are held in smaller venues and are often one-day events.
Major trade shows also often involve additional attractions besides vendor booths. That can include workshops, seminars, keynote speeches from industry experts, networking events such as cocktail parties, or celebrity appearances.
Who are trade shows for?
One benefit of trade shows is they allow you to showcase your products and services to your target audience. That's because they draw in attendees who are either involved in your industry or have some interest in it.
Many trade shows are not open to the public. Instead, they're exclusively for professionals and members of the press.
However, other shows do allow any attendees from the general public who pay an admission fee. And some trade shows do both: they have a portion that is only open to professionals, and then allow the public to attend at a later time.
What are the benefits for attendees?
Trade shows are great for exhibitors who want to:
Connect with potential customers
Introduce a new product
Stay on top of the latest developments in the industry
Build relationships with suppliers, dealers, or distributors
Recruit employees
Study competitors
Trade shows are also ideal for attendees such as members of the press or the public who want to:
See the latest products
Learn more about the industry
Find good deals from exhibitors offering special "show prices"
Pick up some free giveaways
How much does it cost to participate in a trade show?
The cost to participate in a trade show can vary greatly depending on the event and what type of display you want. But here are some details on what to expect.
Cost of trade show space
According to industry experts, the average floor space cost at trade shows is around $21 per square foot. But this cost varies depending on the particular show as well as whether you opt for a premium space, such as a booth near an entrance.
Cost of trade show booths
The average cost for trade show booth design and construction can range from $50 to $325 per square foot, depending on what type of booth it is and whether you have it custom designed.
And those numbers can add up quickly. For example, if you have a 20×20 display that costs $100 per square foot, that's $40,000. One thing to keep in mind is that you should be able to reuse that booth many times, as the average lifespan is five years.
For small businesses that want to avoid a large initial investment, there are portable exhibits that offer a more affordable option.
Budgeting your trade show costs
Besides floor space and booth costs, there are a number of expenses that are easy to overlook. To help you account for everything when planning your trade show spending, EXHIBITOR Magazine offers this break down of the average trade show budget:
Trade show floor space: 35 percent
Booth design and construction: 11 percent (taking into account that a booth will last for five years)
Travel and expenses: 14 percent
Show services (such as internet access and show floor cleaning): 13 percent
Shipping: 10 percent
Promotion: 6 percent
Graphic design and production: 6 percent
Miscellaneous: 5 percent
Popular trade show venues in Canada
Here's a list of some of the most popular trade show venues in Canada, with links to their websites. When you're getting ready to attend a show, the venue's website is often a useful resource for details on the event.
Check out this directory for more details on popular venues, including their leading events, upcoming trade shows, facilities, and reviews.
How to prepare your business for a successful trade show
To be successful at a trade show, you will need to put in some effort to stand out from the crowd. The competition for attention means many companies make significant investments to create attention-grabbing displays and presentations.
You'll also need to remember that many attendees will have tight schedules, with all of the vendors and other attractions to see. So you should focus on ways to attract people to your booth, get them to stop and listen, and follow up on the contacts you make.
Before the show
Get in touch with any trade associations to find out if there are upcoming trade shows in your industry, as they typically sponsor these events. They may provide you with detailed information on attendee demographics, which can help you plan your pitch.
Book as early as possible. This can give you more options when choosing the location of your booth. When registering, take a look at the trade show floor plan to find areas that will likely have the most traffic (and make notes of the booths you want to visit).
Attract traffic to your trade show booth
Keep your messages simple and use eye-grabbing images. Trade show displays need to get your point across quickly.
Consider the direction most of your traffic will come from, and put your most powerful images and graphics right at eye-level where people will enter your booth.
Offer giveaways of items like hats or t-shirts that feature your

company branding

. It's a cost-effective way to get your brand seen by as many attendees as possible.
Use contests or games such as a prize wheel to attract traffic. The spectacle it creates is useful for grabbing attention, and by making it a contest, you can reduce the number of free giveaways you'll need to hand out.
Consider hosting a seminar or Q&A session, or a supplemental event such as a cocktail party.
Make connections
Have a plan for attendees who are in a hurry, such as brochures and business cards.
Collect business cards or email addresses for a raffle
Stay in touch with your leads from the trade show
Now that you know what to expect at a trade show and how to succeed, you should be feeling more confident when it comes time to show your stuff!
Ready to start your business? Ownr has helped over 100,000 entrepreneurs hit the ground running quickly—and affordably. If you have questions about how to register or incorporate your business, email us at [email protected].
Share This Story, Choose Your Platform!