How To Start Your Dream Business as a Professional Organizer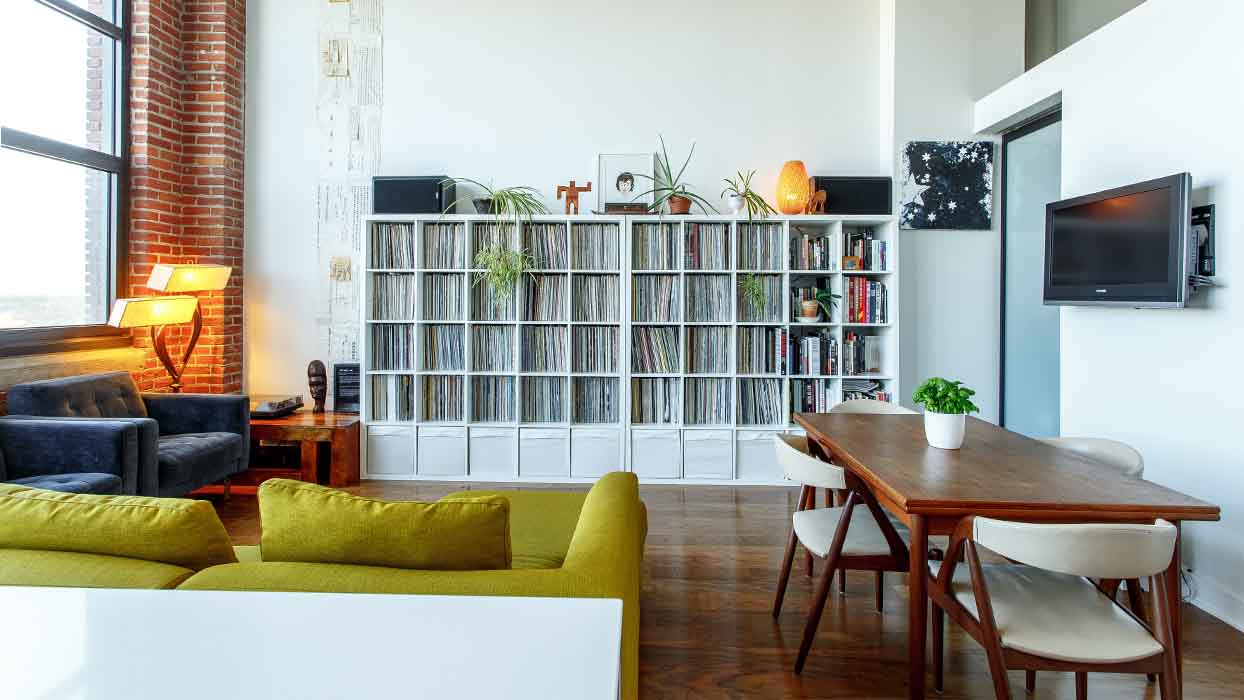 If you love the feeling of satisfaction you get from transforming a cluttered mess into a perfectly tidy, ordered and usable space, you just might have what it takes to launch your career as a professional organizer. Of course, starting an organization business is about more than just cleaning up messes. From understanding the skills required to become a professional organizer, to tips on how to get started and to set yourself up for success, there are a few important things to understand before putting your home organization skills to use and launching your business.
What is a professional organizer?
As a professional organizer, you can market yourself as a general organizer and specialize and narrow your offering to a specific kind of organization. Your own skills and interests will help you guide how you choose to define your target client base. Maybe you already have some experience doing professional organization as a side hustle. If so, you might already have an idea of how you want to specialize. Some of the main ways to specialize as a professional organizer include:
Start a home organization business
As a home organizer, your focus will be on helping people make the most of the space they have, maximizing their storage and providing a system they can stick with even after you're gone. Since you'll be dealing with many different personality types and lifestyles, it's important to be patient, flexible, and a great communicator in addition to your professional organizing skills.
Become a professional office organizer
Maybe you prefer tackling office spaces instead of your clients' personal homes. If your specialty lies in things like creating filing systems that are easy to use, setting up workspaces that are pleasant and comfortable to work in, and maybe even digitizing old documents, then this could be the perfect niche for your professional organization business.
Start a closet organizer business
One area of the home that even tidy people struggle to maintain is the closet. If you'd rather stay away from kitchen and bathroom messes and instead focus on creating a system that will allow your clients to keep their closets organized in the long term, starting a closet organizing business is a good option.
Other professional organizer categories
You can get as specific as you want with your professional organizer business, as long as you do your research and determine that there are enough potential clients in your target demographic to sustain your business. Interesting and lucrative specializations include:
Professional garage organizing
Professional paper organizing
Professional photo and memorabilia organizer
Professional kitchen organizer
If there's one area you excel at, there's no reason not to focus on it and become the best in the industry!
Pros and cons of professional organizing
Like any job, professional organizing has its ups and downs. If this is the right business for you, you'll find the enjoyment of organization outweighs the challenges that come with the territory.
Benefits of working as a professional organizer
The flexible schedule. Of course, you have to be available for your clients, but as a professional organization entrepreneur you are free to set your hours and create a schedule that fits your lifestyle
There are lots of great resources available online to sharpen your skills, and you don't have to sign up for an expensive multi-year program to qualify for the job.
You don't need to invest a lot of money to start. Sure, you may need some basic supplies and a website, but unlike many other new businesses, the

startup costs

are very manageable.
You can become a thought leader in your industry. The popularity of Marie Kondo came after the release of her book "The Life-Changing Magic of Tidying Up," and it created a boom in the interest of professional organization practices. You can always

make additional money online

by starting a YouTube channel, writing e-books, starting a podcast, or finding other ways to supplement your income by becoming an information resource to more people.
Drawbacks of professional organizing
People can be very emotionally attached to their messes and their way of doing things. Sometimes, your patience will be tested. It's important to be comfortable acting as a gentle coach with your clients.
In almost every city, there are many professional organizers just a click away. How will you differentiate yourself?
Let's be honest: some messes are gross! It can be a thankless task dealing with some particularly nasty home organization disasters.
How to become a professional organizer
Register your business
Once you've settled on a name for your business, you should register it in the province you'll be working out of. This is a requirement if your business name is anything other than your legal name. If you would like to use your personal name for your business, consider adding a descriptive element to explain what you do (for example, "John Smith Organizing" instead of "John Smith"). This will make it easier for potential clients to find your services. Also keep in mind that if your revenue exceeds $30,000 annually, you will need to register for a CRA GST/HST account. This is separate from your business registration.
When you're just starting out, you'll most likely register as a sole-proprietor. However, our guide can help you decide if and when you might be ready to take the next step and incorporate your business.
Join a professional organization
Joining an organization such as Professional Organizers in Canada (POC) will keep you up to date on new trends and developments in your industry, and being listed in their database may also help new clients find you. Professional organizations are also useful to help you figure out things like the average hourly rate in your area so that you can be well informed when launching your business.
How to find your first clients as a professional organizer
Help friends and family
Taking on a few projects for free for your friends and family is a good way to develop some testimonials and before and after photos. If they're particularly large projects, maybe you can negotiate a discount instead.
Get social
While it's important to have a website so that your potential clients get an idea of your services and rates, and contact you easily, social media may be your most powerful tool for landing new clients and getting those important first gigs. Some home organization Instagram accounts have well over a million followers, so there's no doubt that people love seeing a perfectly organized space in their news feed! Creating social content and using Instagram as a business tool is a great way to find your first clients.
A professional organizer can make a lifelong impact on their clients. Now that you know how to get started, your new career awaits!
Ready to start your business? Ownr has helped over 100,000 entrepreneurs hit the ground running quickly—and affordably. If you have questions about how to register or incorporate your business, email us at [email protected].
Share This Story, Choose Your Platform!