4 Helpful Tips for Small Businesses Struggling due to COVID-19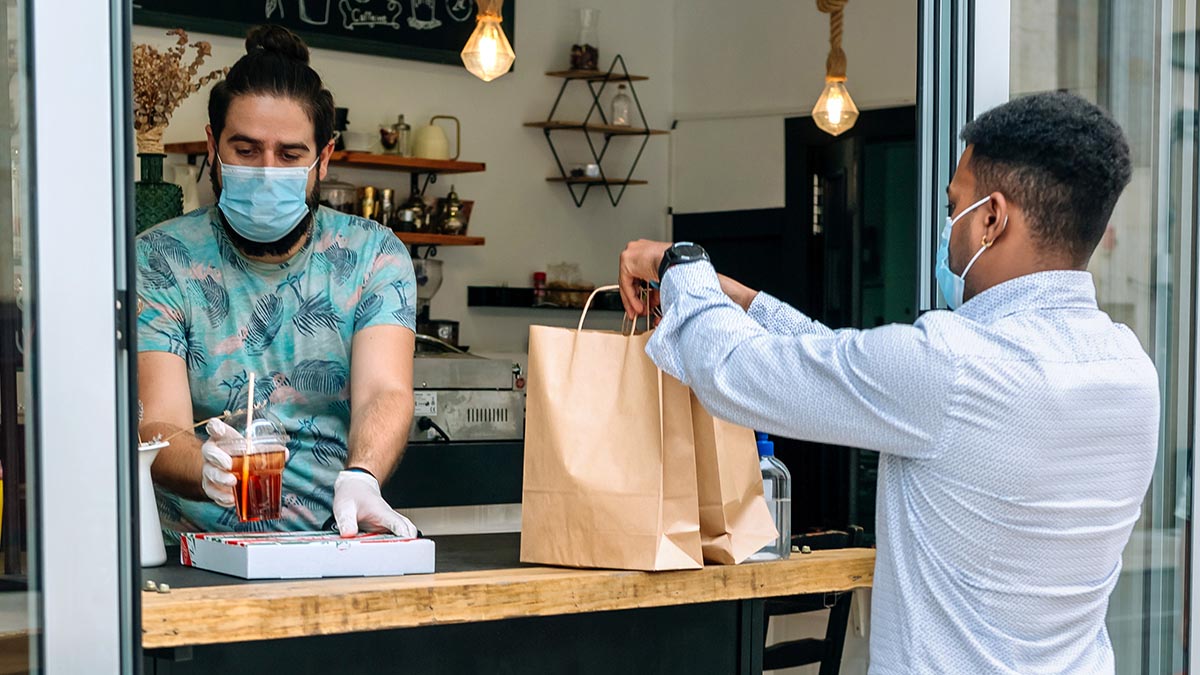 There's no getting around it: this past year has been extremely challenging for many businesses, with one recent survey finding that one in six (over 180,000) business owners in Canada are considering closing their business due to COVID-19. With so many people struggling, it's more important than ever to keep a hopeful outlook and find new ways to adjust your business so that we can all make it through together.
In order to help you avoid having to close your business, we've created this comprehensive guide that will take you through some of the small business grants and COVID-19 support programs that are available, as well as provide some ideas and examples of how you can pivot your business and support other entrepreneurs in the same situation.
1. Apply for relevant small business grants
With so many businesses struggling, the Canadian government has introduced some financial aid resources for entrepreneurs. These government resources for small businesses are a great place to start if you're facing challenges in keeping your business open due to COVID-19. Here are a few provincial small business grants that you can apply to for relief.
Ontario Small Business Support Grant
The Ontario Small Business Support Grant is designed to help those who have been forced to close their operations or significantly reduce their services due to the province-wide shutdown. Eligible businesses can receive anywhere from $10,000-$20,000. In addition to other eligibility restrictions, you must be able to demonstrate a revenue decline of at least 20 per cent from April 2019 to April 2020 in order to qualify.
Alberta Small and Medium Enterprise Relaunch Grant
Alberta businesses, cooperatives, and non-profit organizations who have been ordered to close their doors or stop operations can apply for the Alberta Small and Medium Enterprise Relaunch Grant. The Government of Alberta has pledged up to $500 million in funding to be distributed between eligible businesses who have experienced a revenue of at least 30 per cent in April or May 2020 as a result of the COVID-19 pandemic.
British Columbia Small and Medium Sized Business Recovery Grant
The Government of British Columbia is providing fully-funded business grants to offer support to struggling businesses during and beyond COVID-19. Eligible businesses that apply for the British Columbia Small and Medium Sized Business Recovery Grant can receive anywhere from $10,000-$30,000, with an additional $5,000-$15,000 grant for tourism-related businesses.
2. Pivot your business operations to stay relevant
With current restrictions, many non-essential businesses have chosen to adjust how they do business and even what kind of business they're in. Here are a couple of ways that you can adapt.
Move your business online
If you're primarily a brick and mortar operation, your first priority should be transitioning into offering your products and services online. This is a necessity if you want to continue doing business during COVID-19, and it will also benefit your business long term as customers become more dependent on online shopping. Moving your business online doesn't have to be overwhelming. Choose a website builder with intuitive drag and drop templates to get your online store up and running in a matter of minutes.
Switch to remote work
Depending on the way your business is set up, working from home and allowing your employees to do the same is a great way to keep business going while ensuring that everyone you work with can stay safe. Make sure you create a dedicated home office desk that is separate from where you relax or eat meals so that your brain can associate it with working rather than getting distracted by Netflix and snacks.
3. Take inspiration from these success stories
Many business owners are getting creative in order to stay in business despite the difficulties of COVID-19. Here are a few Canadian business owners who are doing things differently.
Lip Service Beauty
Lip Service Beauty is a Canadian plant-based cosmetics company with an emphasis on using local, ethical materials and cruelty-free practices. Owner Annette Smith says, "we've had to adapt our business to being 100 per cent online so we've channelled all of our energy into growing our online business." They've also focused on product innovation and a new gifting strategy, "creating bundles that are easy to mail with personalized cards."
Space Queen Studio
Artist Mare Garcia runs Space Queen Studio, a "home goods studio specializing in handmade concrete planters that are hand-sculpted, poured, and painted in house." When COVID-19 happened, she used her newfound time and energy to focus on her side hustle. Garcia advises other business owners to focus on consistency, "from figuring out your best work routine, to planning your work schedule, to dealing with your customers—it will always be an advantage to be consistent in the things you do."
Finesse Grocery
Prior to COVID-19, Vincent Nguyen was running a student painting company. Nguyen decided to entirely repurpose the business during the pandemic: "knowing that most of our painting contracts would be delayed, we scrambled to find work for our employees." He started by quickly creating a landing page for a grocery delivery service called Finesse Grocery, and the overnight response was overwhelming. Due to the success of this new direction, Nguyen "created a business plan to make grocery delivery a sustainable, core part of our business instead of just a temporary solution." His advice to other entrepreneurs: "Be open to new ideas and ready for a change!"
4. Support your favourite local small businesses
As a small business owner, you know better than anyone the impact that COVID-19 has had on your ability to run your business. That's why it's so important to keep supporting local businesses, and you don't even have to spend any money to help them out. Here are a few ideas for how you can support your fellow entrepreneurs without spending a dime.
Refer a friend.
Write a review.
Like, comment, and share their posts on social media.
Choose local instead of big box stores for supplies.
Send a supportive message.
Even though this past year has been a challenge, we hope that you can use these resources to keep your small business going through these difficult times.
Ready to start your business? Ownr has helped over 30,000+ entrepreneurs hit the ground running quickly—and affordably. If you have questions about how to register or incorporate your business, send us a message via live chat, Monday through Friday from 9 am to 5 pm EST, or email us [email protected]
Ready to start your business? Ownr has helped over 100,000 entrepreneurs hit the ground running quickly—and affordably. If you have questions about how to register or incorporate your business, email us at [email protected].
Share This Story, Choose Your Platform!